Veteran journalist, adventurer, advocate and Dot Luxury Eco-Luxury ambassador, Ashlan Gorse Cousteau travels the world in search of stories that entertain and inspire. From diving with great white sharks off Mexico, searching for tigers in the jungles of Nepal and running with the caribou in the Arctic, Cousteau engages viewers through incredible tales and experiences. Her debut documentary Nuclear Sharks premiered on the Discovery Channel as the top rated cable show. When she's not in a wetsuit or a Land Rover, you can find Ashlan on the red carpet, either as a nominee for an Environmental Media Award or interviewing celebrities on E! We talked to her about her globetrotting jewelry and style.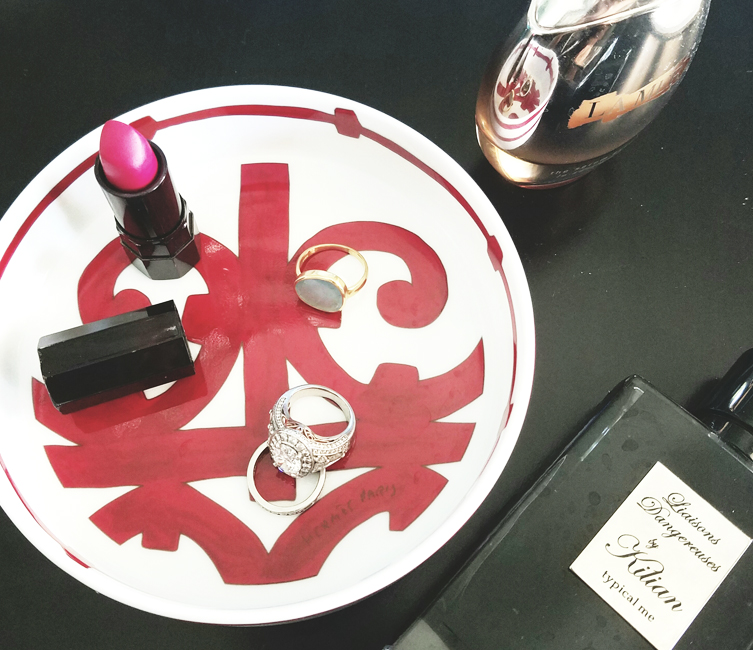 Jewelry signature: Stackable bracelets. I collect beads everywhere I travel – Nepal, Marshall Islands, Ecuador – and then work them into existing bracelets I already own. Then I always have those places with me.
Most special piece of jewelry:  My engagement ring that my husband co-designed with jeweler Jorge Adeler. It is the most perfect and beautiful ring I have ever seen, completely timeless and unique. Also, since Philippe worked closely with Jorge, he was able to make sure the diamond came from a responsible and ethical mine, something that is really important to me in all the jewelry I own.
Jewelry style icon:  Charlize Theron always has on just the right amount of jewelry. She can wear big statement pieces or small dainty charms.
First piece of jewelry: I still have it. It's a small gold ring with the initial "A" on it that my parents gave me when I was 10 years old.  It's much too small for me now but I keep it in my jewelry box and look at it everyday.
Beauty must have:  Creme de la Mer
Ultimate luxury:  I tried on the H. Stern Fluid Gold necklace about 13 years ago when my New York roommate worked there, and I instantly fell in love. It's 10 feet of long gold beads that can be worn as a necklace, belt, choker or bracelet. It's on my Christmas list every year, but Santa still hasn't come through for me on this one! It's classic and versatile. Luxury to me is investing in pieces you will cherish forever.
Memo favorite: Pippa Small Cloudy Greek Aqua Ring "This ring from Pippa Small is not only beautiful, but thoughtful and ethical. The perfect combination for me."