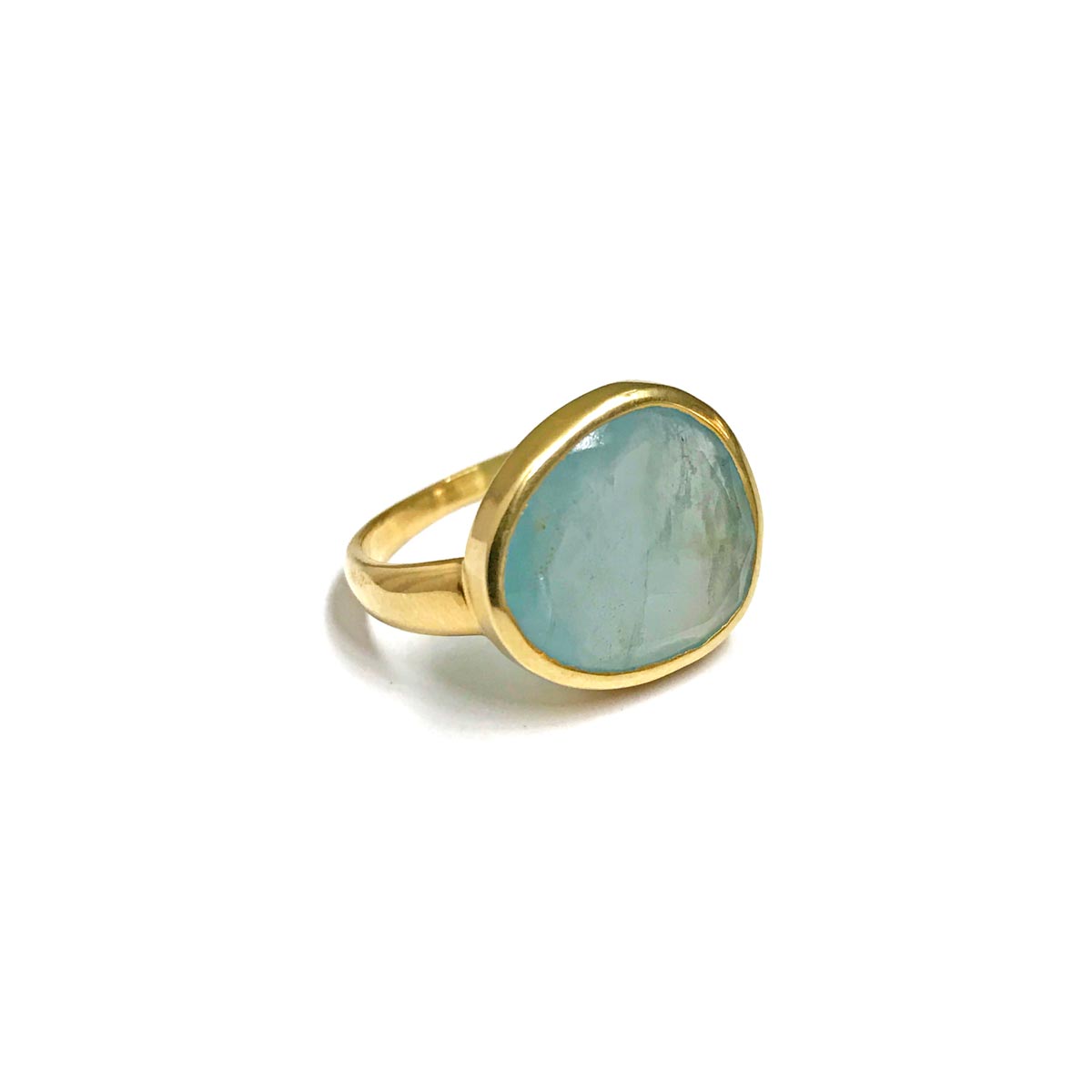 Pippa Small
Cloudy Aqua Greek Ring
Complimentary Home Try On
Inspired by the simplicity of ancient Greek rings, a subtly organic one of a kind translucent aquamarine in Pippa's signature flat faceted cut is wrapped simply in a gold bezel. Designed in London and crafted by hand in Rajasthan, India by a team of skilled goldsmiths and gem cutters in 18k gold and aquamarine. Aquamarine stone is approximately 0.5 inches across. Size 7. Complementary sizing available for most ring sizes.
"The Greek ring design was inspired by pre-classical ancient Greek jewelry. The simple design allows the stone to dominate and the gold setting to simply hold it. The stones are all hand-cut and irregular in shape and size, so every piece is unique." - Pippa Small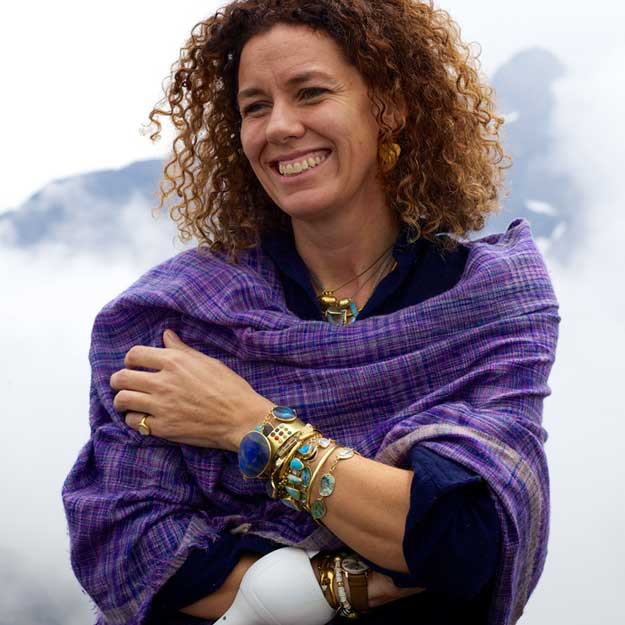 PIPPA SMALL
Human rights activist, anthropologist, humanitarian—Pippa Small is a true polymath. The London-based jewelry designer has been putting her own stamp on the jewelry industry since she began designing her bohemian, gem-laden creations 20 years ago. Pippa originally trained as an anthropologist, living with indigenous tribes such as the Kalahari Bushmen. A knack for designing jewelry led her to pursue an alternate career. Pippa now has two boutiques, one in London and one in Los Angeles and combines her passions for jewelry and humanitarian work through her work with Survival International and Turquoise Mountain, training craftsmen in war-ravaged locations such as Kabul to help restore their heritage of artisanship. In 2013, Queen Elizabeth II awarded her the MBE (Member of the Most Excellent Order of the British Empire) for raising awareness of ethical jewelry practices around the world.
Pippa Small's jewelry is beautiful inside and out. Her jewelry has a tactile tumbled quality that feels good in and on the hand. Designs are inspired by the timeless appeal of ancient jewelry but at the same time are streamlined, modern, and easy to wear. We're proud to support her efforts to build a better world: her work with artisans around the world creates opportunity, builds skills, and preserves the heritage of traditional craft techniques in communities around the globe.
This acquamarine ring is beautiful worn alone or stacked with another ring such as Pippa Small's Green Tourmaine Greek ring.