How does style luminary Laurel Pantin accessorize during Fashion Week? The editorial and fashion director of Coveteur selected a few gems on Memo for New York Fashion Week. Read on for her favorite picks—and a few pearls of fashion wisdom.
As the editorial and fashion director of Coveteur, you cover a broad area of luxury (fashion, accessories, home, health). How has this developed your own sense of style and how you approach luxury? It's nice to be able to really take survey of the entire luxury market and be able to pick and choose the topics we cover. It has really made me value quality and that internal thrill factor over trends, which ultimately, has led me more towards jewelry.
What do you covet? Give us your wish list. I'm a jewelry freak—it's all I want—and this Lalaounis ring is at the very top of the list.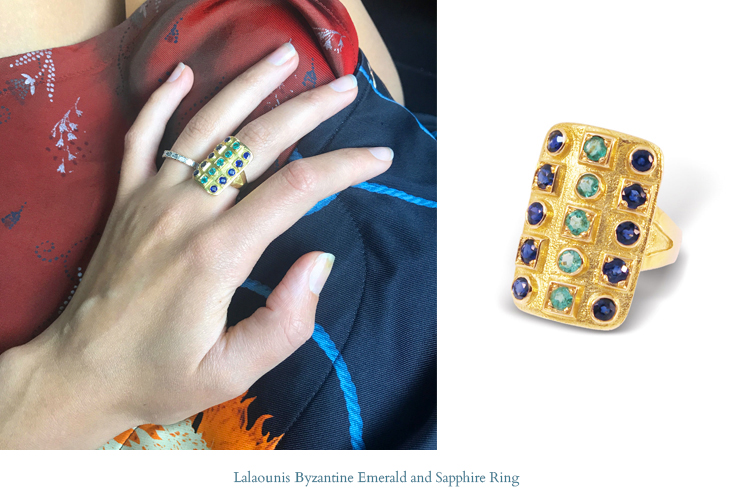 I'd also love to buy myself a printed dress from Preen—I wore one recently for a photo shoot and am now obsessed. I've had a classic Celine box bag on my list for a very long time, but haven't pulled the trigger. Maybe this is the season to finally commit.
What role does jewelry play in your wardrobe? I wear a lot of jewelry, but I wear pretty much the same pieces every day. Everything has meaning, and is super sentimental, and most of it is vintage or antique. I really, really love Georgian jewelry, and have been on the hunt for the perfect Georgian diamond cluster ring for a while.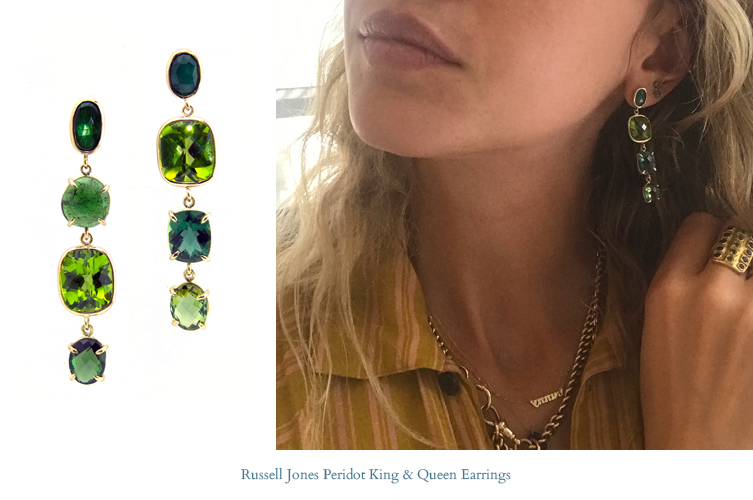 You selected some bold pieces from Memo. How will you wear these pieces and what will you wear them with? What about these designs from Lalaounis and Russell Jones spoke to you? I don't like dainty "personal" jewelry—I like heavy gold and chunky stones, and I wear the pieces I love with everything from jeans and a button down to a floral dress.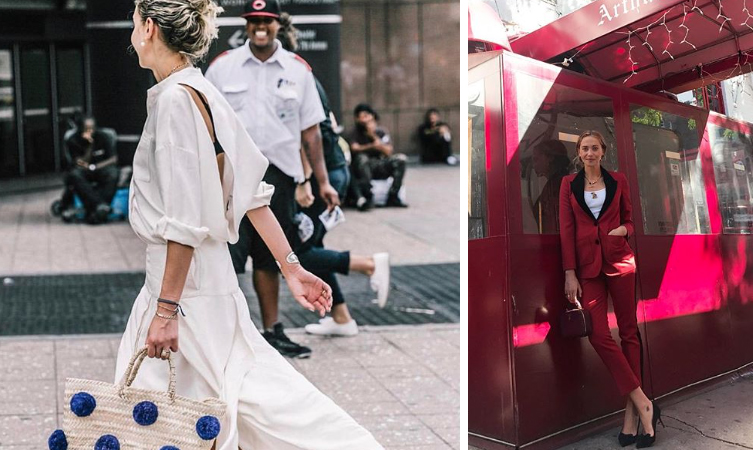 What trends do you see in jewelry today? What direction do you see the jewelry industry going? I see a lot more women investing in jewelry for themselves, which I think is terrific. I've also noticed more women really investing in jewelry, rather than buying costume pieces.