At Kimberly Schlegel Whitman's dining room table there is always room for one more and you would be oh-so lucky to be seated next to the hostess with the mostest. Kimberly has been nationally recognized for her entertainment expertise in which she celebrates the importance of gracious hospitality and living a fulfilling life. Starting with a party rental company in 1998, Kimberly has built an empire surrounding all things soiree savvy and is the ultimate guru when it comes to tabletop, menus, guest etiquette and of course, the best events of the season. In addition to her career talents, Kimberly's style is just as elegant and tasteful as her tablescapes. While shopping for Bahina earrings along with other pieces on MEMO for her recent D Magazine photo shoot, we chatted with Kimberly about her A-list style.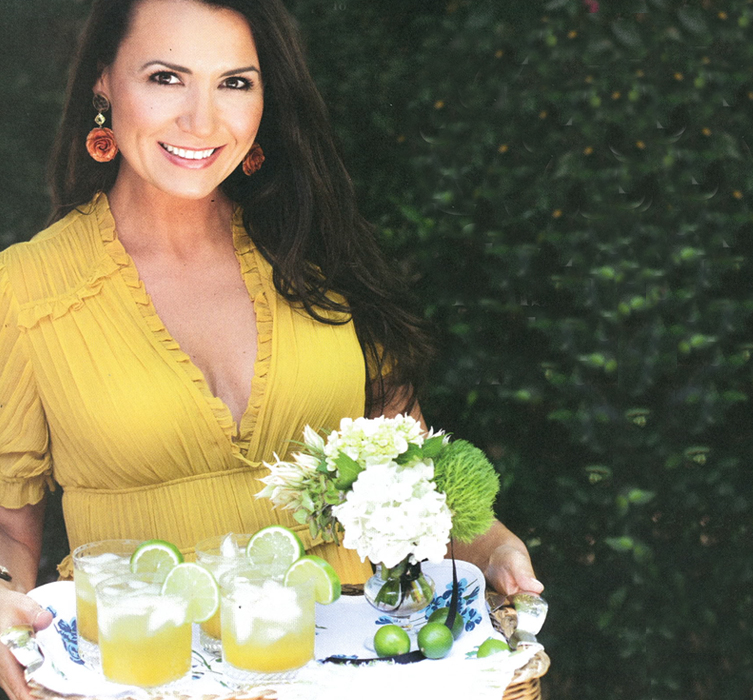 You have one of the world's busiest social calendars — how do you plan your wardrobe?   Oh gosh – I love playing dress up but I have to admit that I rarely have a plan for anything and certainly not my wardrobe! Most of it is just a fun grab and go and dash out the door! I love to shop at NorthPark Center with my mother and my sisters so we typically just buy what we like when we see it and then wait for the occasion to arrive. I envy people who can plan and be more deliberate with their style choices!  
What's your go-to jewelry for every day (and what clothing do you wear it with)?  I always wear my wedding band but that is the only constant! I sometimes throw on a statement necklace with a simple sheath or flowing dress and other times knock around in jeans, an easy top, flats and a simple pair of diamond studs.
Who are some of your favorite fashion designers?  I know I'm not alone in my Gucci obsession right now! It is just sooooo good! I also love Valentino, Burberry and Bottega Veneta. I like to buy simple classic styles that I can wear over and over again. 
What jewelry do you like to wear for a big night (like the Cattle Baron's Ball or Crystal Charity Ball)?  I like to make a statement with jewels on black tie nights and will often pick a dress to go with the jewels instead of jewels to go with the dress!
What jewelry trends are you into right now?  I love color and tend to be attracted to colorful pieces that can either brighten up a neutral or add another pop of color to a bright dress.
Any jewelry mistakes one should avoid?  The only mistake I can think of with jewelry is not keeping clean! I love it when people wear a signature piece every day but I also love for stones to sparkle!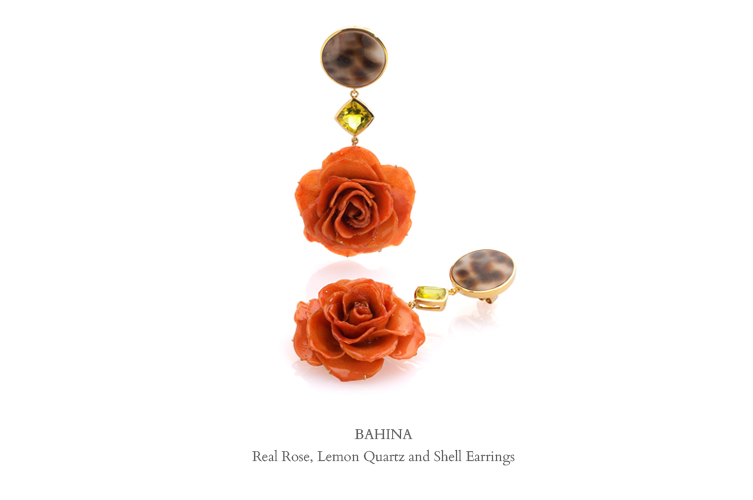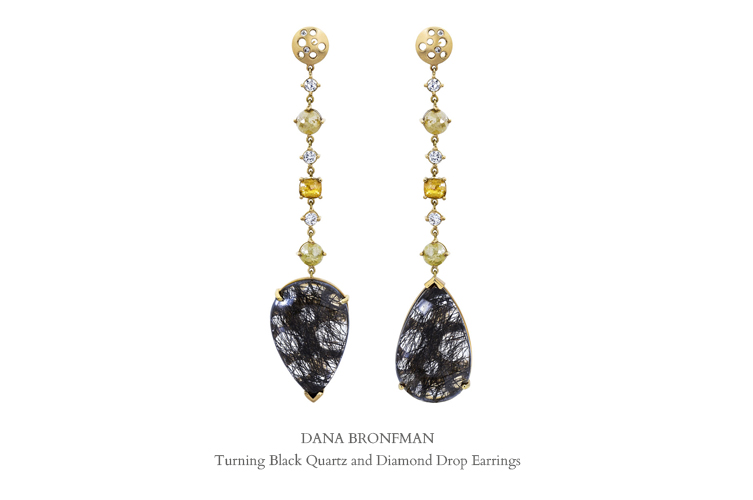 You chose the Bahina Real Rose, Lemon Quartz and Shell Earrings and the Dana Bronfman "Turning" Black Quartz and Diamond Drop Earrings on Memo. Why did you choose these pieces?  Oh I loved both of them so much. I tend to lean toward wearing dresses and  I often skip other jewels besides my wedding ring and go for a great statement around my face, either a bold necklace or a dramatic pair of earrings. These both caught my eye. The Bahina Rose pair are so feminine yet make a strong statement and I just adore the way Dana Bronfman flipped the pear quartz at the bottom of the drop. It was such a great nod to the classics with a modern twist.