Dana Bronfman
"Turning" Black Quartz and Diamond Drop Earrings
Complimentary Home Try On
Make an unforgettable entrance in these spectacular drop earrings, which incorporate Bronfman's signature circle motif. A cascade of multi-colored diamonds ends in mirror-set teardrops of black rutilated quartz. Made in New York City from 18k yellow gold, quartz and white and colored diamonds (approximately 4.43 total carat weight). Measures 7.7 cm long.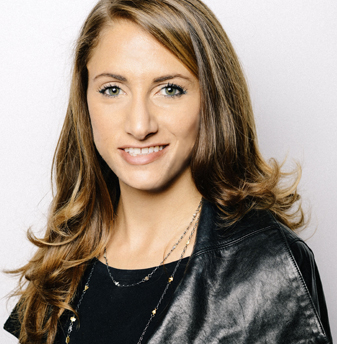 DANA BRONFMAN
A collector by nature, Dana Bronfman discovered her passion for jewelry throughout her global travels. A bracelet from Istanbul, a Native American heirloom passed on from her grandmother—the pieces she amassed told Bronfman's own story, and she yearned to craft pieces that would become part of other people's story.

Her namesake line, which debuted two years ago, draws inspiration from such influences as Salvador Dali and industrial architecture. Her collection is rife with bold, modern designs that mix metals and negative space in artful and unexpected ways. Classically trained as a metalsmith at the Revere Academy of Jewelry Arts in San Francisco and as an apprentice in Santa Fe, Bronfman now lives in New York City, where each piece is crafted by hand from reclaimed 18K gold, post-consumer diamonds and ethically sourced gemstones. In 2017, she won Fashion Group International's Rising Star Award for fine jewelry.
Lengthy drop earrings dominated the runways recently. We love how this uber-chic diamond version incorporates a sense of whimsy with oversized, mirror-set teardrops of black rutilated quartz.