Gemstones are Amy Gregg's passion. As a college graduate, she honed her skills working as a stone buyer for fellow SoCal designer Irene Neuwirth. Today, Gregg's eagle eye for unique stones is reflected in her own jewelry line, which she stacks with one-of-a-kind finds from Peruvian opal to rainbow moonstone.
Here, Gregg fills us in on her design process from late-night pencil sketch to finished piece.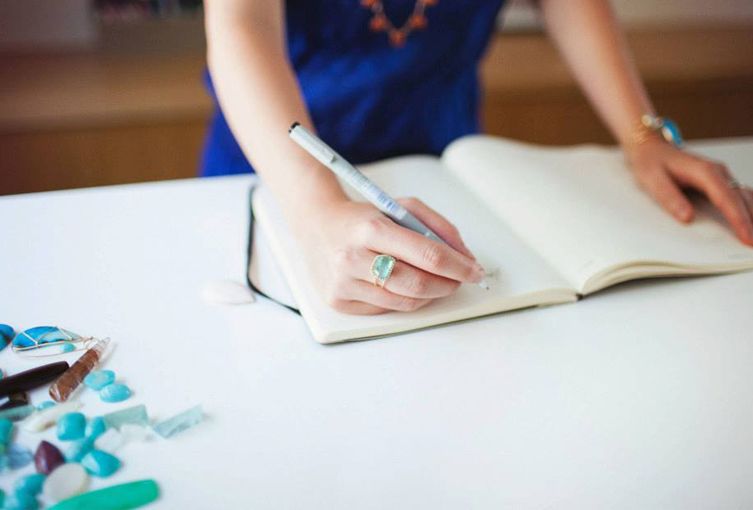 Tell us about the "hunt" for gemstones. Do you attend the gem shows that are held all over the world?
"At this point, I have relationships with dealers I've met through various gem shows. I know which vendors specialize in different stones, and they know what I'm looking for.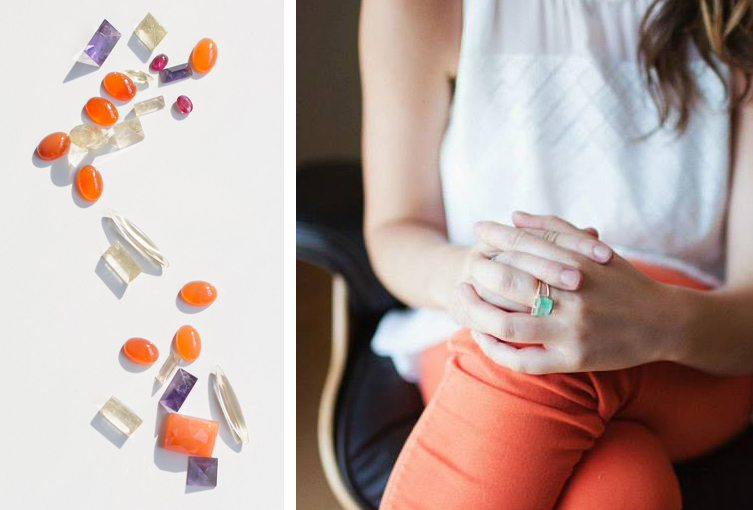 I've seen so many rocks at this point! It's exciting to find something that looks completely unique. So, I have an open dialogue with a handful of dealers who keep me up-to-date. A dealer will say, 'I found this rough material, do you want me to cut some samples?' From there, I draw out new designs and experiment."
Where do you get your design inspiration?
"I wake up in the middle of the night with an idea for an earring or a ring. I keep a pad of paper on my nightstand and write it down quickly. I spend a lot of time drawing jewelry and manipulating and arranging stones in different ways."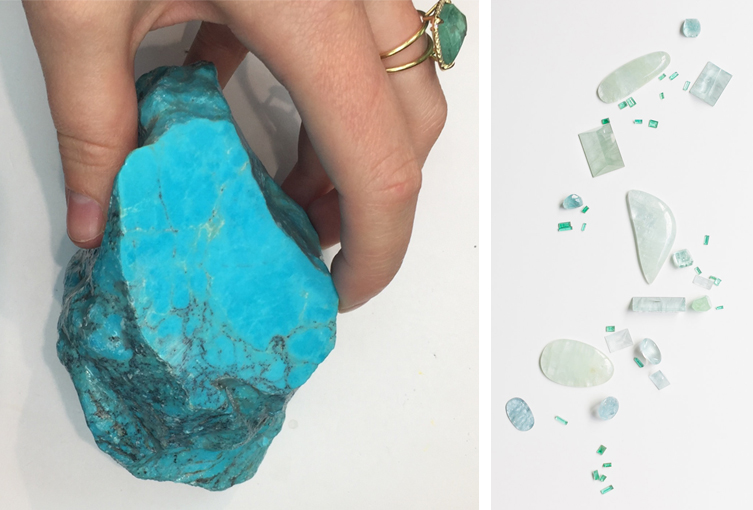 My favorite stone is…
Peruvian opal is one of my favorites. I like stones that have visible inclusions—I think it makes them more interesting. To me, they have more character than just a clear stone.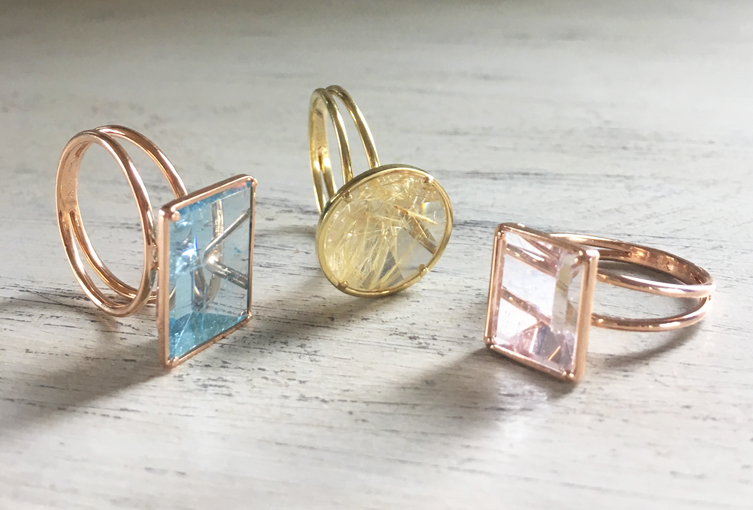 My favorite gemstone shape is…
"A big cut of mine is the mirror cut. I love the reflective quality and how the light bounces off it. I work with a lapidary and we experiment on exactly how to cut different stones. Many are one-of-a kind as a result. A lot of the mirror cuts are aquamarine and morganite, and I've done some amethyst as well."
When I'm not designing jewelry…
"I'm very consumed with mommy-ing and that is the most incredible thing I've ever done! I have an 18-month-old daughter. I draw a lot and I love to cook. My daughter and I spend a lot of time in the kitchen together."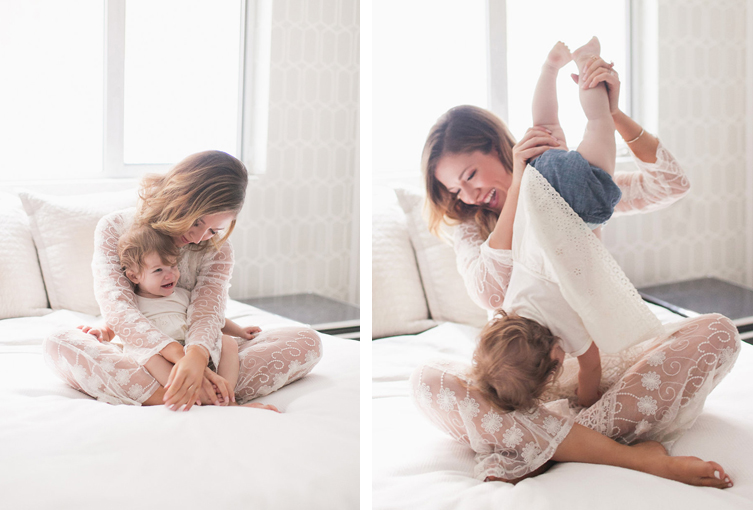 My design ethos is…
"When you work in an industry, you start seeing what you want to wear. That's how all this started. I like beautiful jewelry, but I like pieces that can transition from daytime to nighttime seamlessly. There's no point in having a jewelry box full of things you don't want to wear–or can't wear."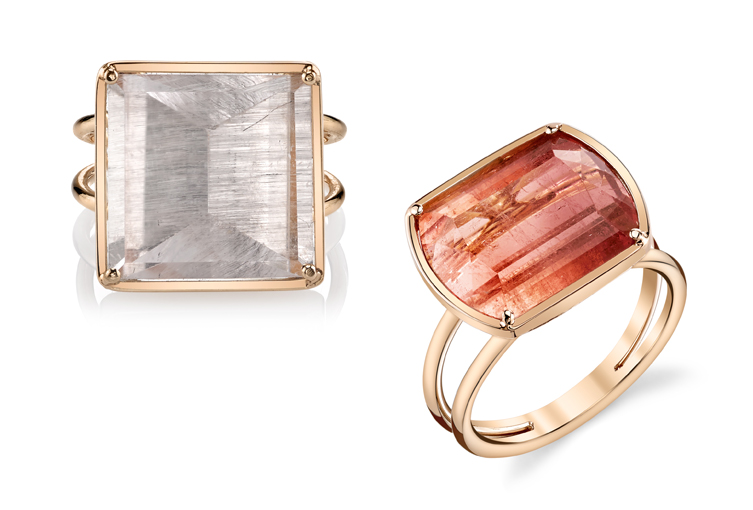 My fashion uniform is..
"I love Chloé.  To me, that brand perfectly walks the line between carefree yet confident style. You can wear their pieces a million different ways, make a statement and always feel utterly feminine the second that you put them on.
I love James Perse and Vince basics for every day. There is nothing better than a few layered chains, a soft tee, blazer and jeans that I can pair with a fun pair of heels at work and then slip on my sneakers on the way home to chase around my little one.
I am also obsessed with Santa Marguerite's embroidered tops and dresses. Those will be my go-to this summer. Each piece is an incredible work of art that I find stunningly beautiful."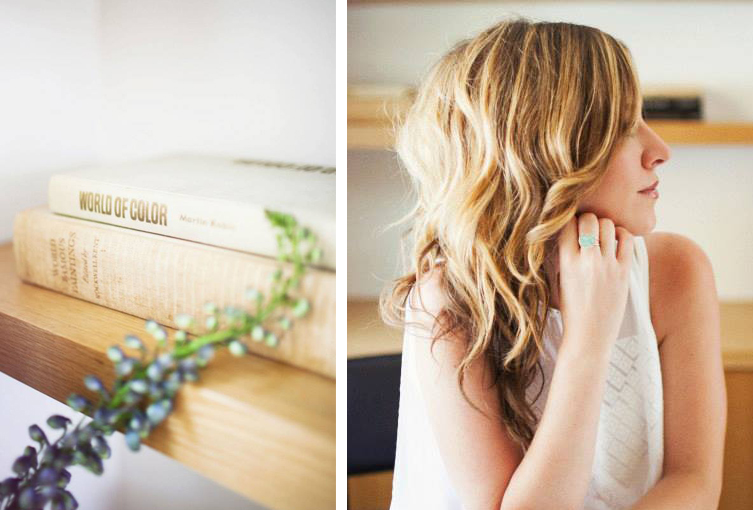 My jewelry basics are…
I have my set of jewels that I never take off: my engagement ring and wedding band that I designed with my husband (he thought of the band which makes the shape of an "A" on either side to represent our initials); my green tourmaline ring (the first piece that I ever made…I put it on and never took it off…It reminds me of how far I have come and to always keep pushing); a rainbow moonstone ring that my husband and I made after our daughter was born as my "push present"; and finally, a rose gold chain necklace with three tiny diamonds that represent each member of our family. The pieces that I don't take off each have significant meaning, which is one of my favorite things about jewelry."