Metaphorically, we've all been 'going green' for years. However, 2017 is shaping up to be the year we literally go green if the Pantone Color Institute has anything to say about it. The color authority recently crowned Greenery, aka Pantone 15-0343, the official hue of 2017.
"Greenery symbolizes the reconnection we seek with nature, one another and a larger purpose," says Leatrice Eiseman, Pantone's executive director. This particular hue, which calls to mind a tall glass of fresh-pressed green juice, is a "zesty, yellow-green shade that evokes the first days of spring when nature's green, revive, restore and renew" according to Pantone.
The fashion world is heeding Greenery's rejuvenating call. The cheery color dominated the spring runways, popping up at Michael Kors, Balenciaga, Gucci and Emilio Pucci to name a few.
"Nature's neutral," as Pantone deems the color, also reflects our global desire to reconnect with nature and promote environmentally safe practices in architecture, lifestyle and design. Many jewelry designers have incorporated this "green" ethos, relying on recycled material and ethically sourced gemstones.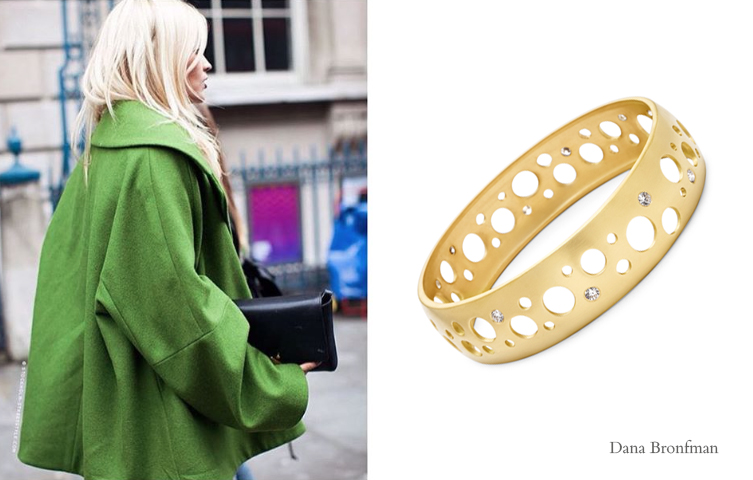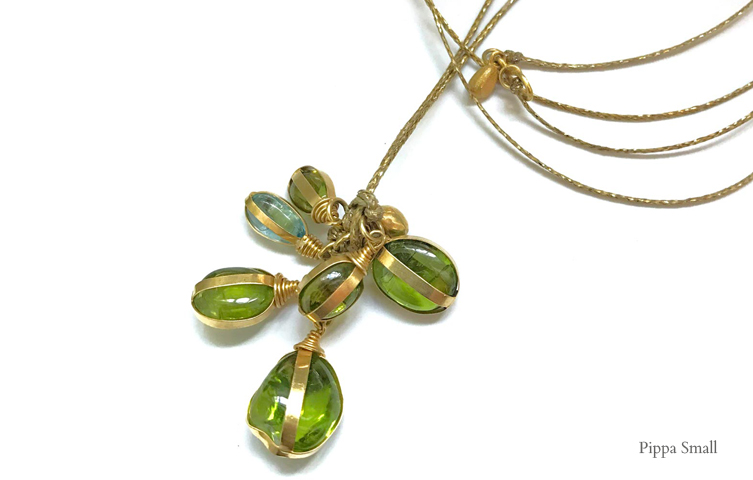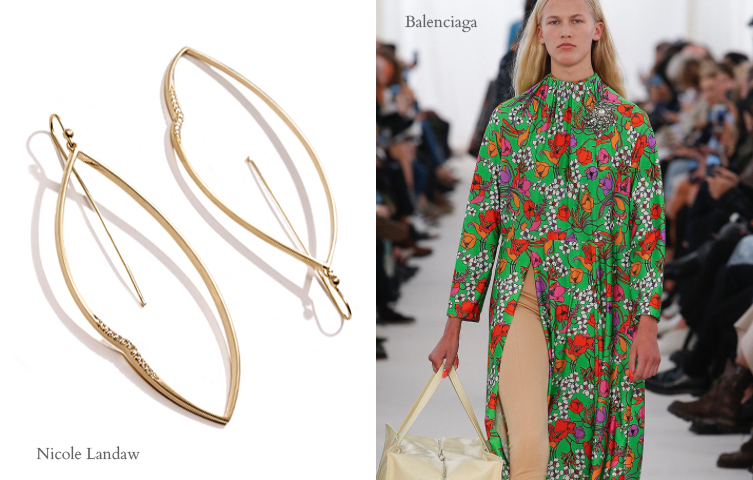 photo: Balenciaga Spring/Summer 2017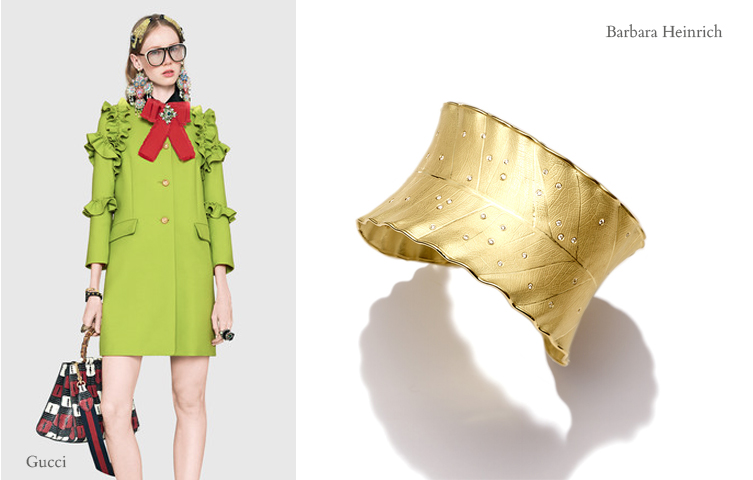 photo: Gucci Cruise 2017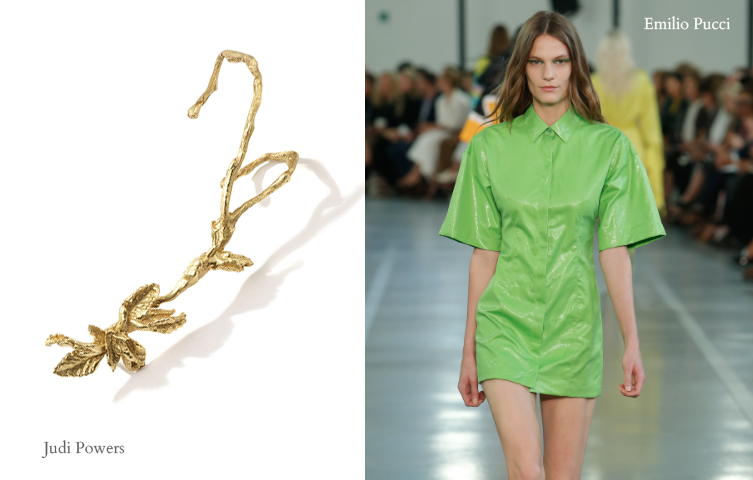 photo: Emilio Pucci Spring Summer 2017 Ready to Wear
Whether this year's color draws you to the handmade organic materials of Pippa Small, Judi Powers and Dana Bronfman, to themes of nature like Barbara Heinrich or Nicole Landaw, or to the color green itself, 2017 promises to be a refreshing year of new beginnings.