Emily P. Wheeler
We checked in with one of our favorite emerging designers Emily Wheeler to hear about her latest collection of rings. Here's what the West Coast designer had to say:
Is there a story behind your collection? 
"I recently went to Japan and spent a lot of time looking at buildings in Tokyo and loved the clean lines and symmetry. The Prada Aoyama Tokyo building by the architects Herzog & de Meuron inspired the curve of my Cigar Ring, and the 10,000 Gates helped to inspire the stacking element of my Platform Rings. I am interested in the juxtaposition of nature and man-made objects, which is why I've been using my dad's landscape photography as a backdrop to this collection."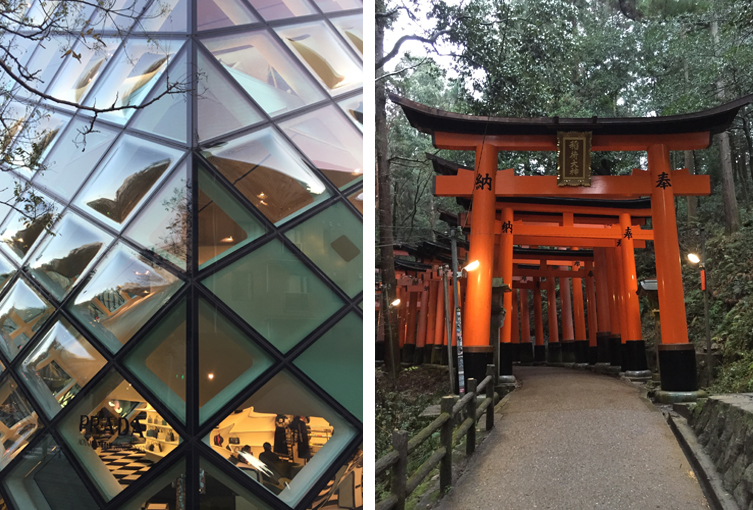 Describe your jewelry.
"I've always been inspired by my father who was an architectural photographer. Because of him and because of my trip to Japan, the built environment influenced this collection. The line is made with the finest of materials and created by incredibly skilled jewelers based in Los Angeles.  The diamonds are all conflict-free and sourced from one factory in India."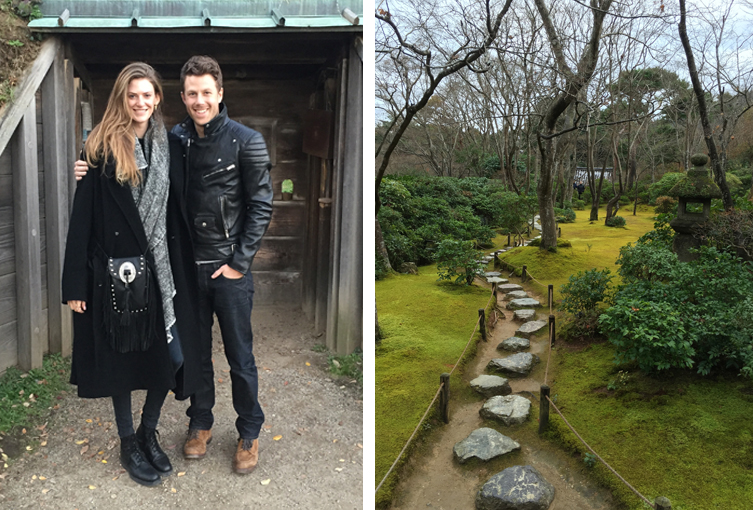 What's your iconic piece?
"Definitely the cigar ring. That will be the signature piece of the core collection. It will always be available, and I'll be expanding with it in different color ways. It's such an easy piece to wear. Chic and substantial but comfortable with a simple and elegant design."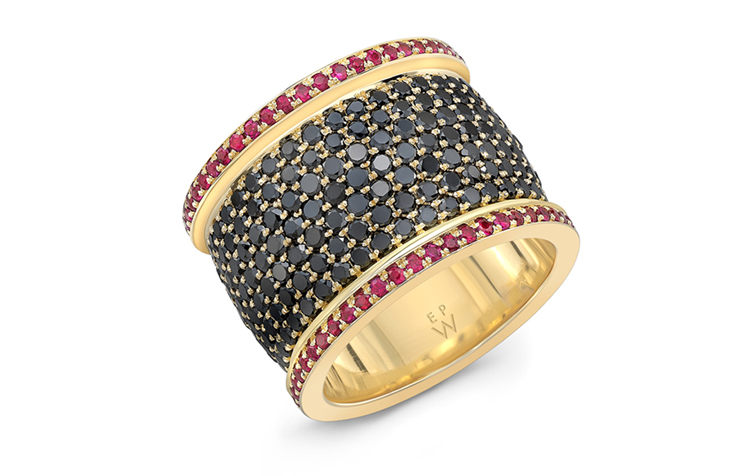 What's the essential piece?
"I'd have to say the Platform Ring. It's a unique design but easy to wear. Because of its squared edge, it sits nicely next to everything."
Your luxury piece?
Either the Double Cigar Ring or a stack of Platform Rings—one large and a few baby, which make a huge statement and are so fun for dress-up and cocktails. Holding a glass of wine with a stack of those makes you feel very elegant but modern.