For nearly two decades, Pippa Small's haute bohemian jewelry has earned her a devoted following around the globe. But what may surprise fans of her colorful, exotic gem-laden designs is the scope and scale of the London-based designer's humanitarian work.
A dedicated volunteer for Turquoise Mountain, a NGO founded in 2006 by Prince Charles and the Afghan president, Pippa travels several times a year to war-torn countries such as Afghanistan and Burma, helping to train a new generation of craftspeople, restore their communities and connect their work to the global market. Pippa is also an ambassador for Survival International, a human rights organization that supports tribal communities.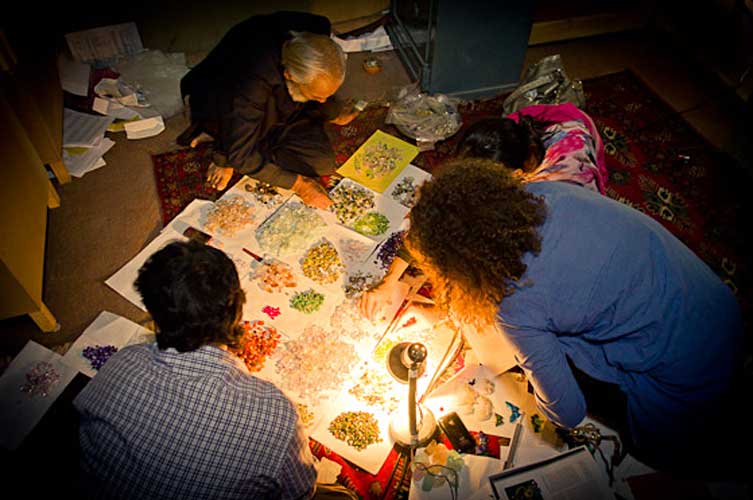 Here, the London-based designer chats with Memo about her work as an activist, her greatest design inspiration and that shiny medal she received from the Queen.
You're a trained anthropologist and human rights activist. How did you find this intersection between jewelry and humanitarian work?
Craft is a way people can stay in their community. Out of the options they have, it's a good one. Creating something that has more value than the tourist knickknack.
I studied anthropology and went from there to working in Borneo on mental illness. I have always had a fascination with human rights and tribal communities. I want to help these people find income-generating work so they can stay in their communities and not be forced into migrant labor or domestic slavery.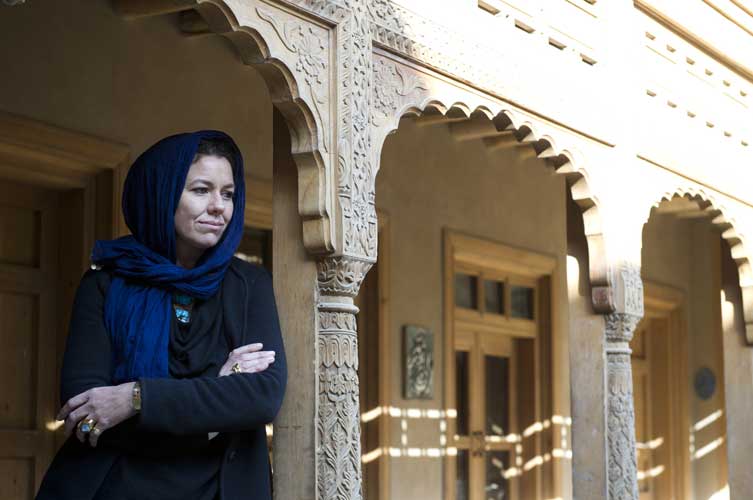 Tell us about your work in Afghanistan.
I just came back last week from Kabul. It's been this amazing journey the last eight or nine years there. Turquoise Mountain was a NGO started by Prince Charles to preserve traditional craft and architecture in Afghanistan. Their culture has been hammered for two generations with the Taliban even banning jewelry.
Since 2006, they have restored 160 buildings, built an art school and a clinic. My role is training, teaching and working with craftsmen who graduate, helping them find jobs, make jewelry and go back into the real world to try to sell it.
The people I work with are so lovely. Over the years, these friendships have formed. We sit and work together and talk about things "What does love mean, what is it like to be married at 13?" It's a tiny insight into this other world.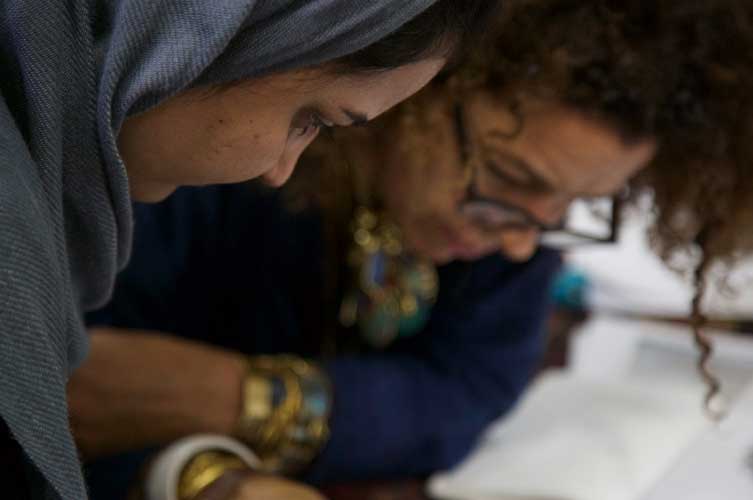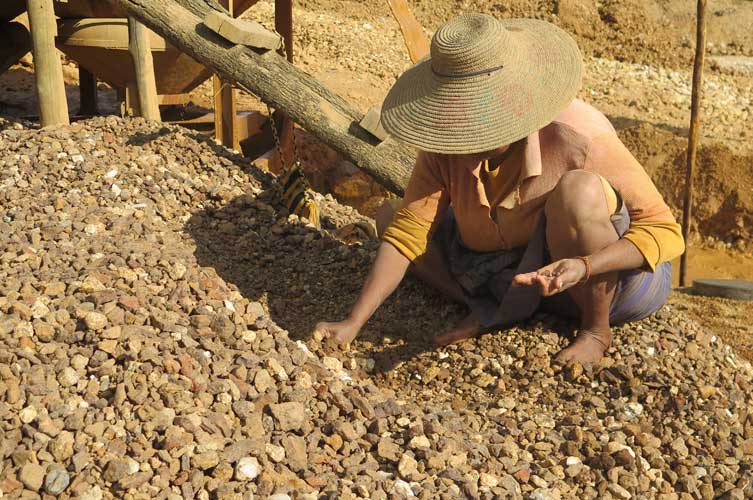 You also volunteer in Burma?
Similar to Afghanistan, Turquoise Mountain is doing a craft and architecture revival there where there's been an incredibly violent dictatorship for many years. But we are keen to create a craft industry within Burma. They have the ruby mines, tourmalines, moonstones—they are so rich on the stone front but a lot has seeped out over the borders. It's a very nebulous market with materials leaking out of the country. It's about trying to create sustainable business for them.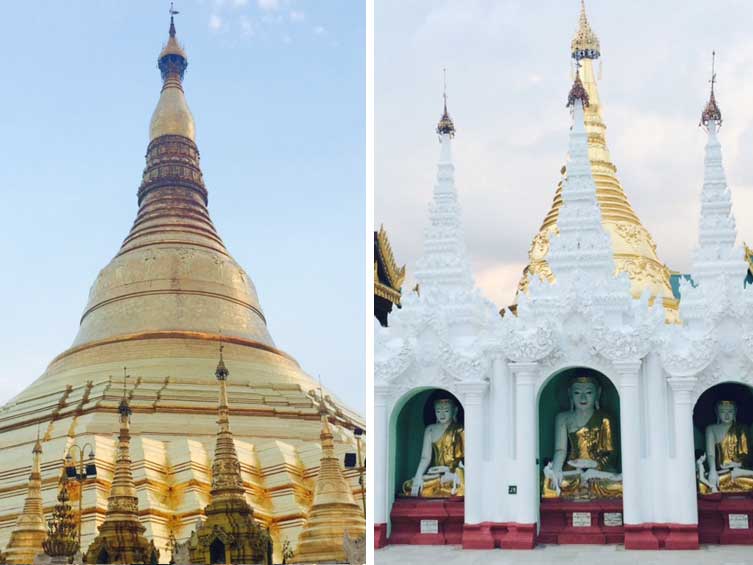 My personal jewelry mecca is…
Rajasthan! I've been going since I was 17. Everything is there. The stone cutters, the goldsmiths—it's a mecca of jewelry. Jaipur is fantastic as well. My schedule is quite chaotic. I travel once a month, I have two four-year-olds in nursery school who come with me to India.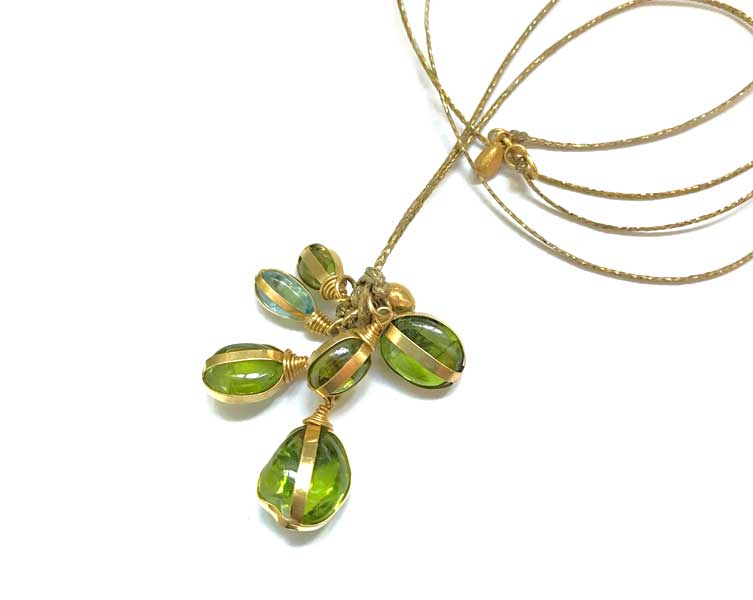 I became a jewelry designer because…
I always loved jewelry as a child. I had an emotional connection to things—even a beach pebble. I grew attached to how these items can hold valuable memories.
My greatest design inspiration is…
I always circle back to nature: the garden, the flower, the leaf, the bug, the blossom. It's endlessly fascinating and satisfying to me. And I love working with stones—the color, the mineral, whether it's translucent or has occlusions. I love it all.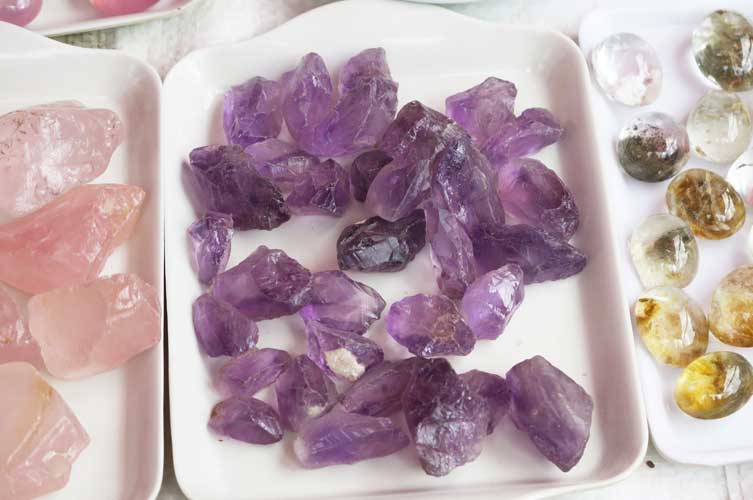 What's next for Pippa Small?
Our next project is with Syrian refugees in three locations: Turkey, Jordan and Lebanon. We want to identify the craftspeople among the refugees and get them back in business—the stone cutters, the goldsmiths, the weavers. There's this whole other tradition and connection with crafts—working with your hands when you are under such physical, psychological and emotional stress.
You received the MBE (Most Excellent Order of the British Empire) from Queen Elizabeth in 2013. Describe that experience.
It's a lovely thing to be acknowledged. The medal was for raising awareness about ethical jewelry in the context of fair trade gold, mining practices, environmental, workers, safety. It's a large movement. Jewelry is a very ancient practice, but it can be slow to change. So we are committed to raising awareness and getting people to demand good practices. The twins are so proud their mom has a medal from the Queen.
Pippa Small jewelry is available on Memo- shop the collection.