NYC based interior designer Sasha Bikoff has been dubbed the 'interior designer for the young & wealthy' by the NY Times and the "go-to decorator for Manhattan's well-heeled millennial set" by the NY Post. She is a born-and-bred Upper East Sider who studied fine art in Paris and fell for interior design while working at the Gagosian Gallery. Her first big project, designing an apartment in the famed Dakota, put her on the map.
Sasha is also known for finding and sourcing vintage and antique items from around the world which she reupholsters in couture fashion fabrics like Pucci and Oscar de la Renta and sells on her personal website  Her aesthetic is 18th century French Rococo mixed with 1960's Space Age Modern, 1970's French Modernism and 1980's Italian Memphis Milano, which she executes with bright and colorful fabrics and rare antiques. From a screenplay writer's "Barbie Dream House" to a "Game of Thrones meets Old New York" theme, Sasha's projects are both worldly and eclectic.
Memo caught up with Sasha upon returning from a wedding in Morocco to talk all things design, her fashion and jewelry style, and what is currently inspiring her the most.
It sounds like you have a busy year ahead of you! What's next for you and your business? I am working on a fabric line with a large fabric company. It will be comprised of all of my favorite things in life and be inspired by the Hollywood regency era and New York City in the Studio 54 days. I am also working on some really cool restaurant and nightclub projects. 
What new trends in interior design are you most excited about? I am really excited that people are becoming more interested in antiques. I am an antiques dealer and travel the world sourcing unique pieces from all different time periods and give them new life. It's nice that people are really taking a liking to this aesthetic and choosing to go this route as opposed to more generic things.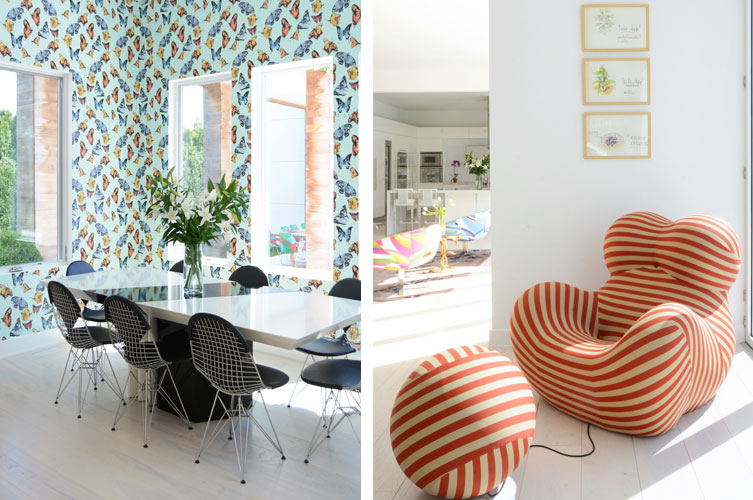 Describe your personal fashion, as well as, jewelry style. I am a lover of anything French so it is no wonder that my most coveted pieces are from French designers such as Alaia and Chanel. I am currently having a love affair with Margiela. As a young girl my mom would always dress in Dior and sometimes buy me dresses from Dior in the 90's and 2000's. Both my mother and grandmother were huge jewelry lovers so I was always surrounded by beautiful pieces of jewelry. In my day-to-day I look for statement furniture pieces, just like my jewelry. 
I am also a lover of vintage. I go on trips in search of the best antiques and vintage finds and am always on the hunt for vintage Moschino, Versace, Gaultier, and Chanel. I have a vintage jewelry collection from my travels as well. I love big statement earrings to brighten up a face, lots of rings paired together and all kinds of hoops which I feel are really having a moment as they feel both cool and edgy. Chokers are another favorite of mine. I also recently pierced 3 additional holes in my ear, so I love wearing a variety of earrings and layering them. My favorite jewelry is by JAR in Paris and I love everything Victoire de Castella does for Dior fine jewelry.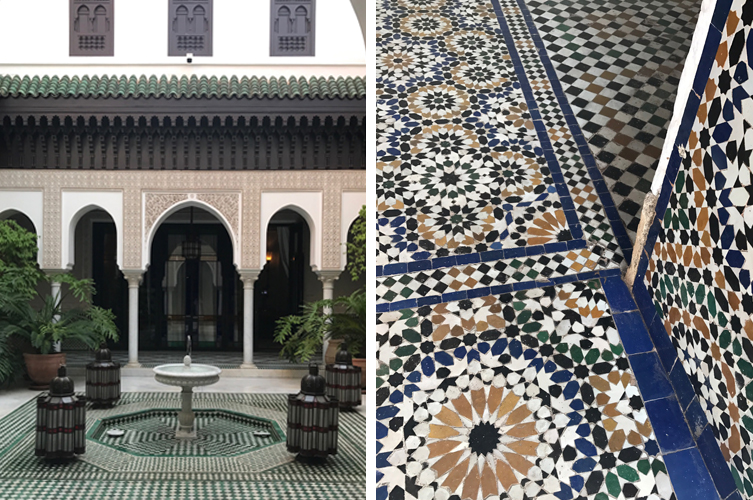 You recently traveled to Morocco. What inspiration did you draw from the trip? It is no wonder that Yves Saint Laurent and Pierre Balmain had homes in Marrakesh. For design lover, it is the most inspiring place in the world. The hand painted tile, the fabrics, the embroidery, the pierced brass and the inlay work on the furniture is literally magic. The colors of the city are also very inspiring to me. You walk down these dilapidated African streets of sand and rock through a hidden door and inside you are in a palatial riad filled with intricate tile and woodwork. It is a really special place. All of the vendors and craftsman there take their work extremely seriously. You can tell they are all very passionate about what they do. 
You have said that the Lalaounis Hellenistic Snake ring is one of your favorites on Memo. Why do you love this piece? I recently went to St. Petersburg with Fortuny and we went through the Jewelry treasure gallery at the Hermitage. I fell in love with all the ancient Greek jewelry. I loved the metal work and the simplicity to it all. The Lalaounis ring is chic yet playful without being gimmicky. The motif of the snake is historically a very important motif so it takes an notable brand like Lalaounis to execute it in this elegant way.