Not too long ago, your choice in earrings was between pairs of studs, drops or hoops. Today our favorite new designs go beyond these categories: they adorn the front and back of your piercing, they climb above your lobe or they cradle your whole ear. And single earrings and ear cuffs allow you to combine different styles in new and creative ways.
Here are our favorite innovative new designs that redefine "earring" in delightful ways.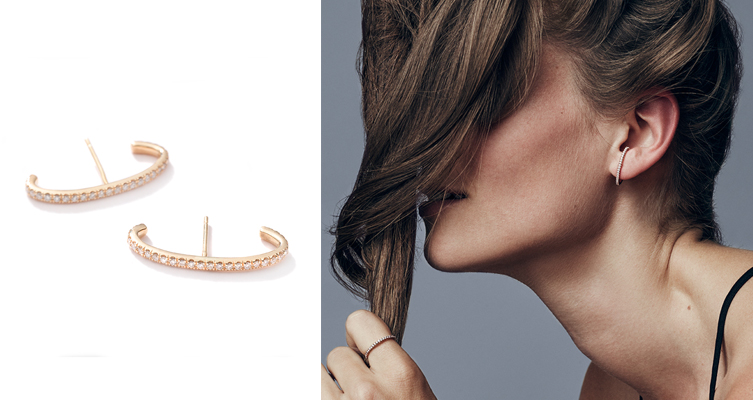 Meredith Kahn Diamond Line Ear Cuff
The clean lines and simple design of this earring are deceptive: this is a completely new earring shape. The curve surrounds your lobe like an ear cuff but the post holds it comfortably in place. Try it on memo and you'll see how gracefully it fits: a subtle innovation that makes it a streamlined new classic.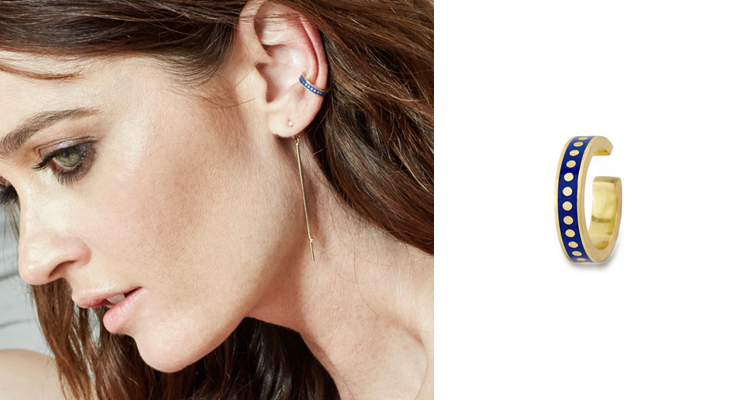 An ear cuff adds a edgy note to your ear game. We especially love combining a cuff with more traditional earrings: so many possibilities! Currently our favorite cuff is the Dot Banded Ear Cuff by Foundrae in blue enamel because of the lovely color of the blue enamel. And we also love the symbolism of the Karma collection. We need all the good karma we can get!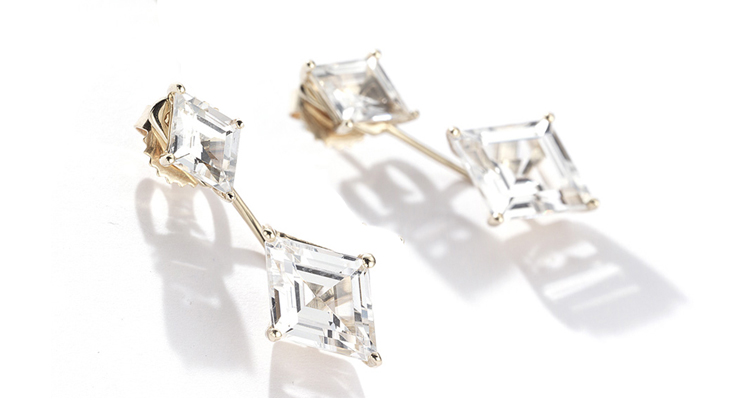 Jane Taylor Kite Studs and Jackets
We've never seen anything like this clever combination of a custom-cut kite-shaped gem stud and a jacket that fastens behind the ear so it floats gracefully behind your ear, defying gravity. Still, we're absolutely sure that this is an instant classic you'll wear for years. We love designs that are conservative enough for any office and still drop-dead cool. This is one. (And we're not alone: Katy Perry wore Jane Taylor studs and jackets onstage at the Democratic National Convention.)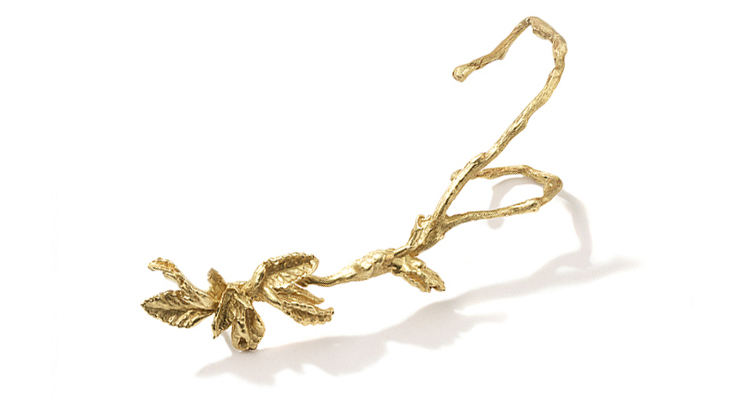 Judi Powers A Tree Grows in Brooklyn Ear Climber
We love the way this ear climber looks like it grew on your ear. With its hand-carved details in luxe 18k gold, it's refined enough to be couture jewelry.  But it's unusual enough to be a conversation piece too.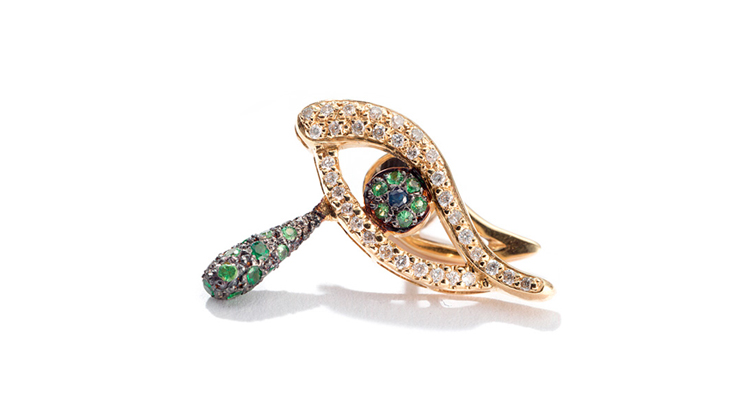 Ileana Makri Angry Eye Earring
This sublime single earring curves up your ear gracefully. Wear it with a single diamond stud or another symbol in your other ear. Everyone who sees it will want it, but don't worry, the evil eye symbol protects against envy!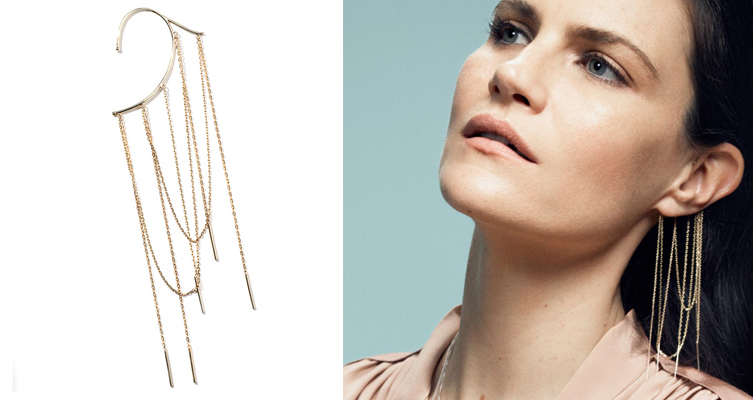 Foundrae Cashttps://www.experiencememo.com/product-details/cascade-ear-cuff/cade Ear Cuff
A waterfall of graceful chains falls from your whole ear in this dramatic style by Foundrae. Wear it alone or add it to your favorite pair of studs. We guarantee that people will stop you on the street to ask about it. It's that gorgeous.