Art world dynamo and style star Laura de Gunzburg is a globetrotter by trade. As director of membership for The Cultivist and director of the Dia Contemporaries, de Gunzburg attends virtually every major art fair on the planet, keeping her finger squarely on the industry's pulse. Just in from Art Basel Miami Beach, de Gunzburg, who also pens a column for Cultured Magazine, fills us in on the kinship between art and jewelry.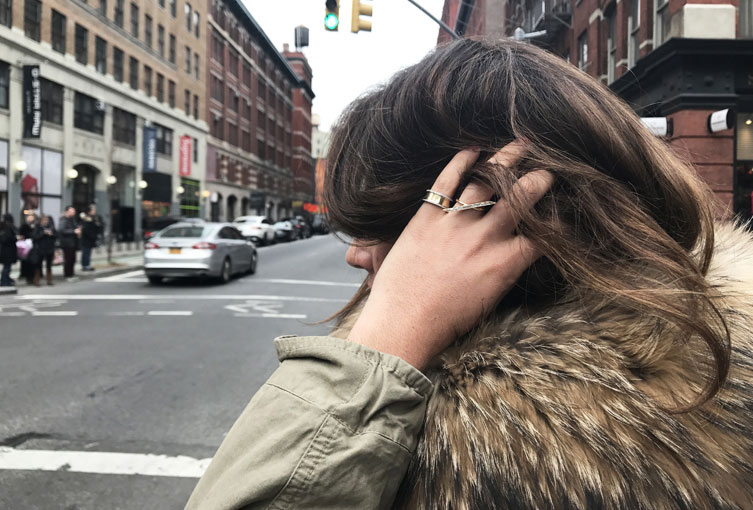 Connect the dots for us between the art world and jewelry.
Most people in the art world are very chic. If you have an eye for art, you have an eye for the way you present yourself, and jewelry is part of that.
What's trending in the art/jewelry intersection these days?
The Louisa Guinness Gallery in London is solely focused on artists' jewelry. They represent artists such as Anish Kapoor, Claude Lalanne and Alexander Calder. I just wore some of their pieces during Art Basel and got so many compliments.
My jewelry identity is…
Everything I wear is very much a reflection of me. I have a lot of bracelets with a lot of lucky charms on them. I never take them off! I sleep in them. I shower in them. I'm superstitious, so I have a four-leaf clover, an elephant, a ladybug, an evil eye. They make noise clinging together. Everyone knows when I'm in the office.
My most precious piece of jewelry is…
Aurelie Bidermann is a good friend and I have one of her bracelets with all the charms and the initials of everyone in my family engraved on it. I also have three rings I never take off: a Repossi ring, a Dior "Oui" ring (my mom's French, and I was born in Paris), and an engraved Cartier eternity ring engraved that my Dad gave me on my 18th birthday.
Style Mantra?
I don't wear pretty jewelry. I wear it because it's an interesting design and something I connect with.
What did you select from Memo?
I chose two rings by Emily P. Wheeler. One of them is the Baby Cigar Band, which is a stackable ring that's super easy and you can have on all the time—so versatile. And I love her diamond Line Ring on a diagonal because it stands out. It becomes a conversation piece.