Bradley Agather Means launched Luella & June in 2009 as a colorful platform to document all things style, food and travel. A Dallas native, Bradley quickly became an authentic resource far more notable (and shoppable) than her fashion blog contemporaries – with a daily glimpse into her world that includes family travel to Europe, margarita nights with her husband and rainy days with her dog, Lucy – you can't help but feel like you are best friends with the Texas tastemaker. The petite, platinum blonde editor is fashion forward but relatable and one certainly aspires to replicate her life well-lived. Bradley applies her colorful taste to her everyday life including style, interiors, evening cocktails, candy assortments and collectibles that we continue to "like" or more accurately, "love" on her social media channels. While her mix can be a combination of accessible and high-end couture, she always manages to win us over with her cheerful, inviting imagery of her everyday yet elevated style. She shares with us some of her secrets to styling success as well as her favorite pieces from MEMO.
You always elevate your style with fun accessories – how do you approach adding fine jewelry into your everyday look?
"When it comes to getting dressed, I really don't adhere to the idea that things should be saved for special occasions. With that in mind, I believe that the best jewels are meant to be worn with anything, at any time – whether that's running errands in a striped tee and sneakers or to a black-tie wedding."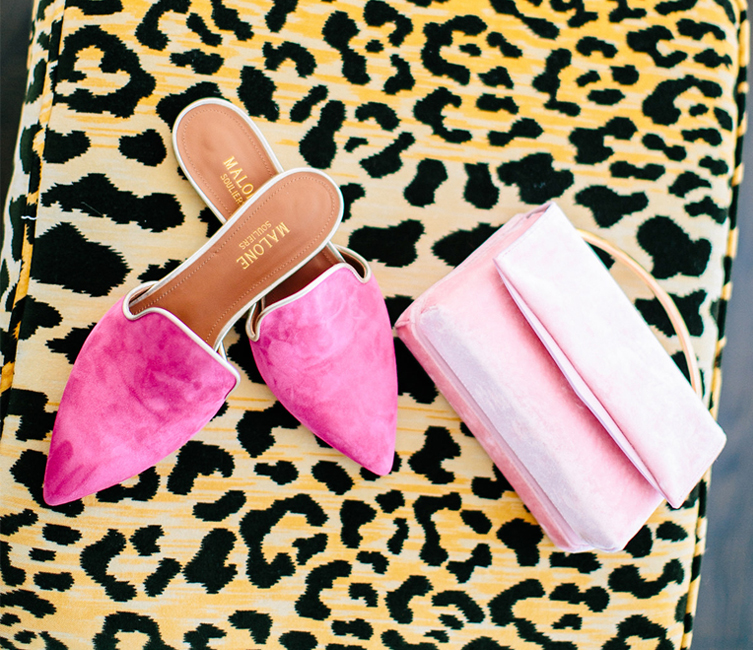 You often attribute your looks (pink-inspired looks, to be most accurate) to your most savvy mother – what style advice has she bestowed on you?
"It's much better to be overdressed than underdressed. Always."

Any pieces of jewelry you covet from your mother's jewelry box?
"All of them! I would love to inherit her collection of Mark Davis bangles some day."
Tell us about your favorite piece on Memo and why its your top pick.
"Thanks to MEMO, I'm a new fan of Azlee. I love her designs. I have my eye on her Emerald NESW Diamond Ring. I love the thick band – not to mention, emeralds are my birth stone!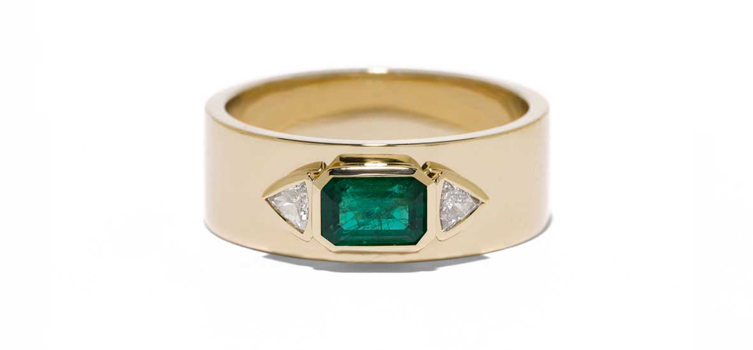 Shop the Azlee collection.
You love bright colors, prints and embellishments – what is your favorite statement piece of jewelry that requires very minimal styling.
"I love to pair an over-the-top statement necklace with a white t-shirt and jeans. Simple and easy."
The female self-purchaser is the fastest growing consumer category but many women still rely on bigger jewelry purchases as a special gift. Do you tend to ask @ColeyMeansBusiness for a special piece of jewelry or do you purchase on your own?
"@ColeyMeansBusiness has been known to surprise me with a special piece every now and then! For the most part, however, if I see something I really love then I like to purchase it on my own."