Stylist and consultant Ashley Avignone has made everyone from Emma Stone to Jon Hamm look great on the red carpet. (Devotees of The Rachel Zoe Project may remember Ashley from Season 3 when she replaced Taylor as Zoe's assistant.) Now she's also working with brands like Diane von Furstenberg to bring her fashion chops to the collection side. Here, she shows us how she styles the Jane Taylor Double Drop Baguette Earrings and shares her jewelry favorites, old and new alike.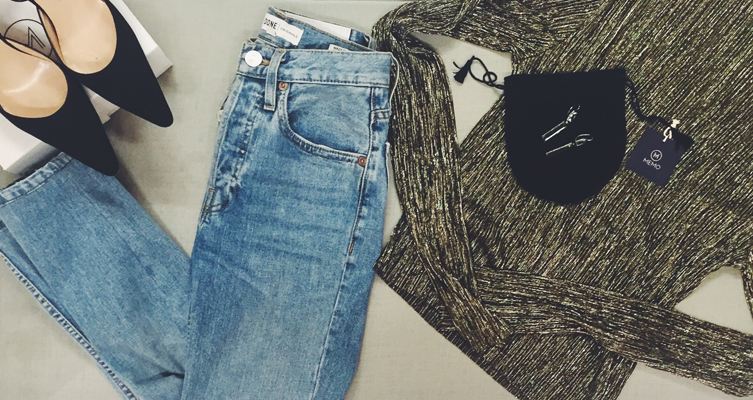 Favorite On Memo: Jane Taylor Double Drop Baguette Earrings: "These earrings are the perfect combo- statement making and elegant at the same time. For a big earring, these feel so light. When you have a large gemstone, the earring is usually so heavy. These earrings are beautiful and a statement piece—but also elegant. I think they can go red carpet or casual. I would definitely wear them with jeans or on the red carpet."
Fashion icon: My grandmother was a buyer for May Company, and she would pick me up from school every day and we would go to the mall. She changed her outfits for breakfast, for dinner, matched her shoes, bag, belt and has never worn pants. She's almost 90 and still wearing heels and dressing impeccably. I definitely get my love of fashion from her.
Favorite Gemstone: Emerald
Favorite Metal: Definitely yellow gold.
Most special piece of jewelry you own: A ring that my Nonna gave me. It is made up of 21 diamonds from different pieces within my family and looks similar to a piece of driftwood.
Jewelry Fashion Rule: I'm fine with one big piece. If you have a big necklace, do no earring or a stud. Right now, I'm really into long earrings.