The newest ring silhouette is an open secret: rings with open space in the center where you might expect a gem to be.
These cuff rings are particularly fun to stack and combine with more conventional ring styles. Try one on Memo to see how it works with other rings in your wardrobe: you'll find it inspires new combinations and layers.
Here are a few of our favorite cuff rings to inspire your future adventures in ring stacking.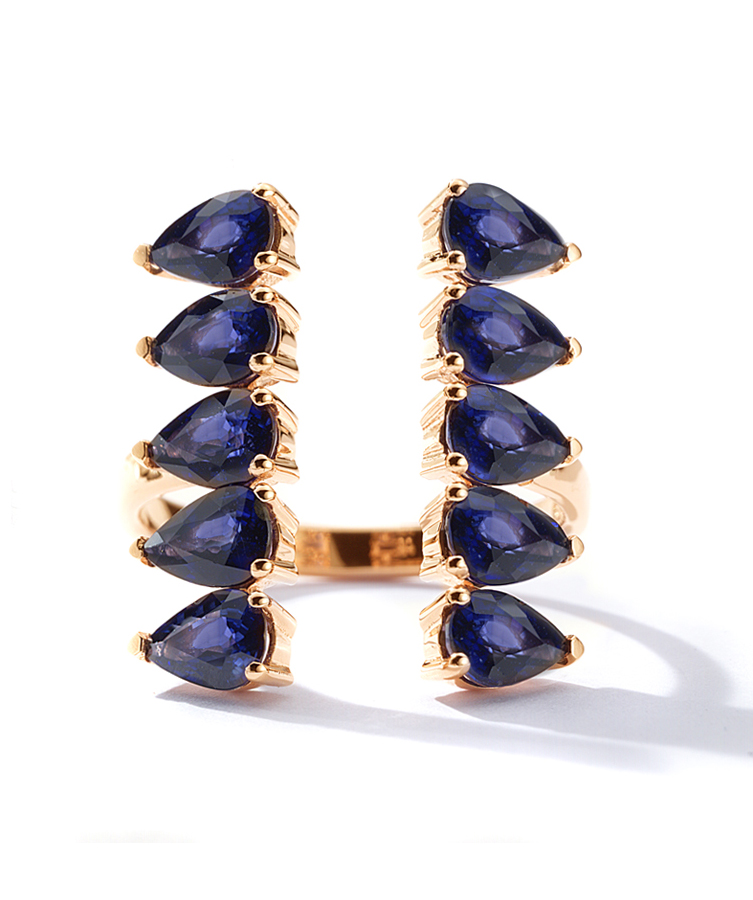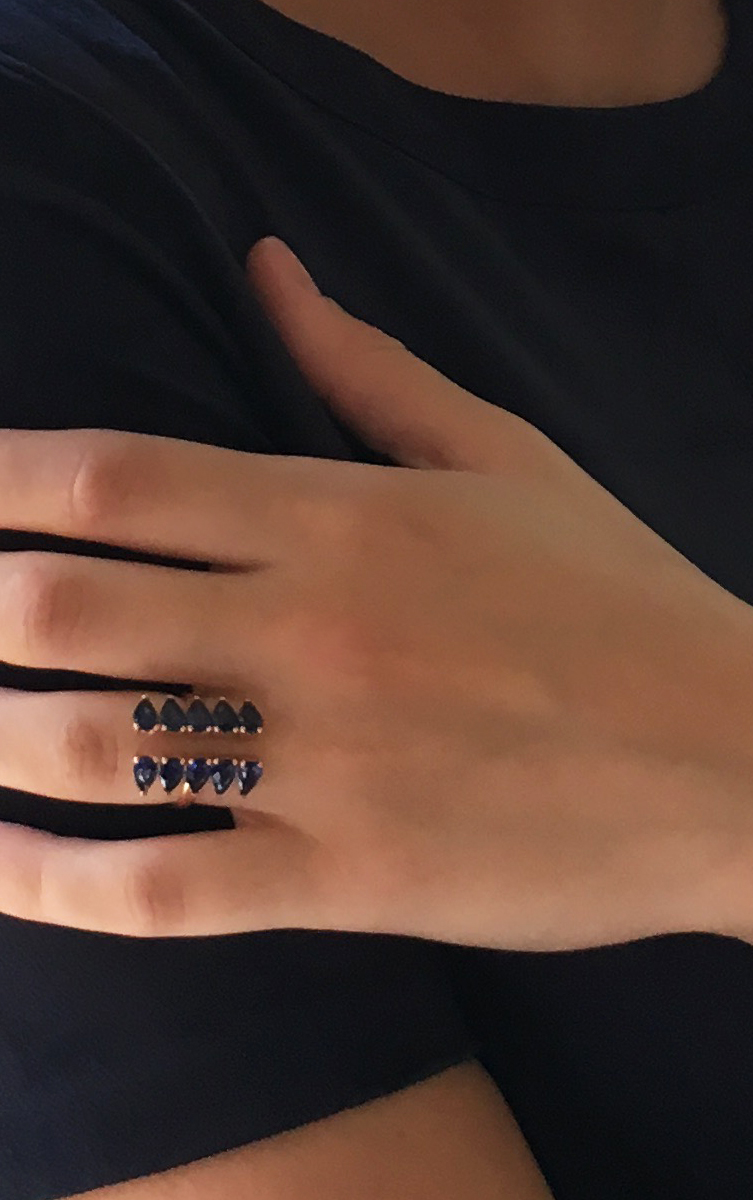 Ileana Makri Deco Pear Column Ring
Twin columns of pear shape iolite gems in rose gold define a space in the front of your finger. Try this ring on your pointer finger.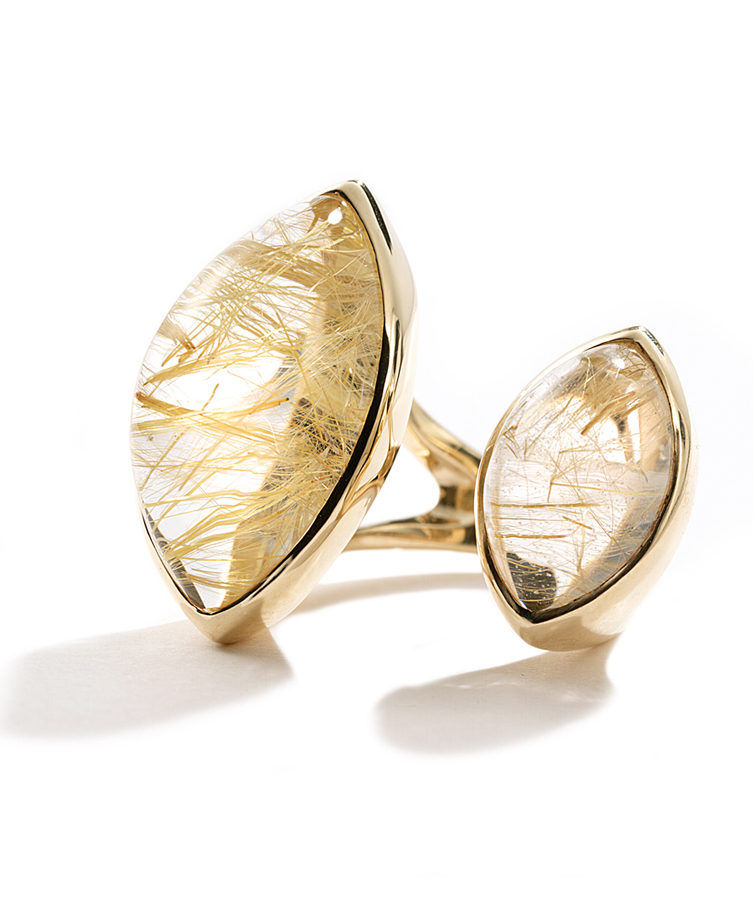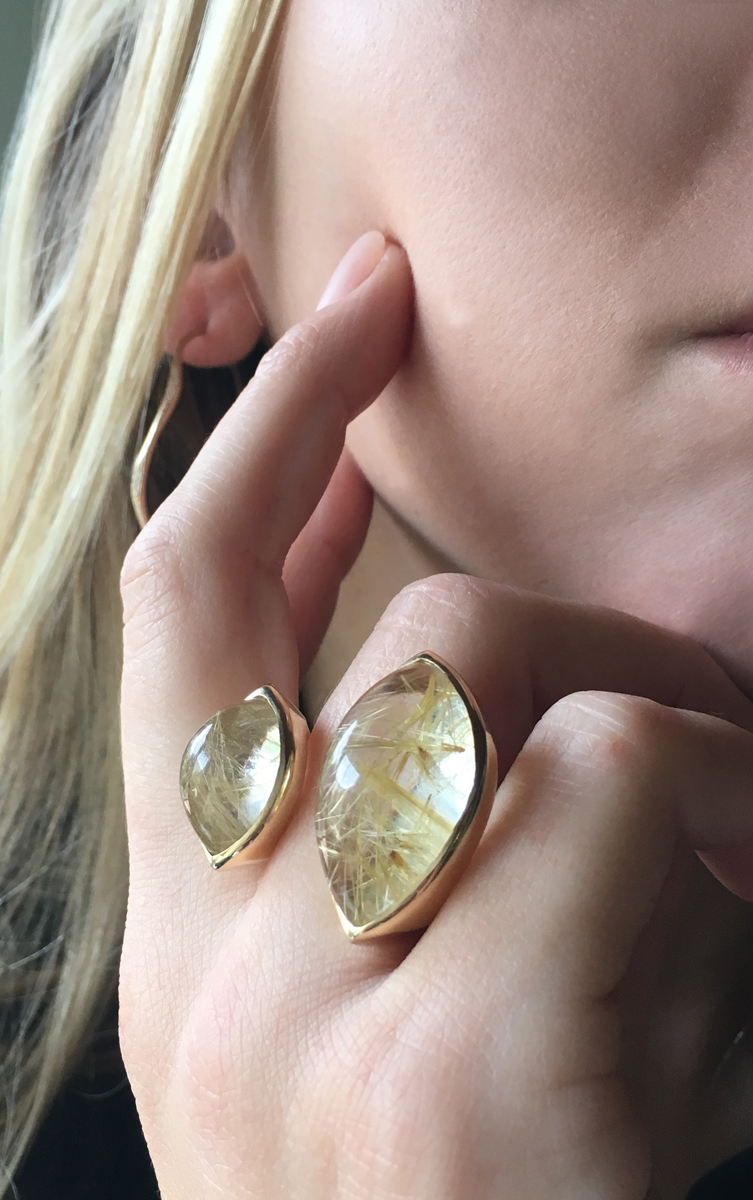 Nicole Landaw Agatha Ring
Nicole carved the shapes of these two gems to nestle comfortably between your fingers, making this ring surprisingly easy to wear. We think it is perfect alone on your right hand.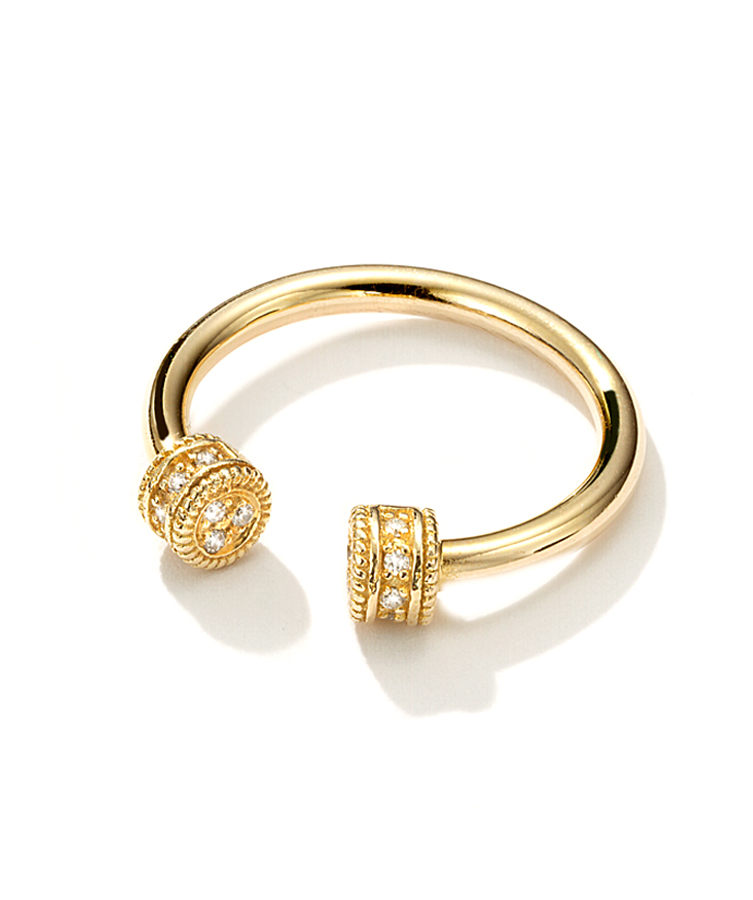 Lalaounis Hellenistic Cuff Ring
This lovely little ring echoes the shape of a classic Lalaounis cuff bracelet. Inspired by the iconic fluting and capitols of the columns on the Acropolis, the shape is classic but also quite fashionable.  Try this style stacked with a few bands and even a solitaire diamond.