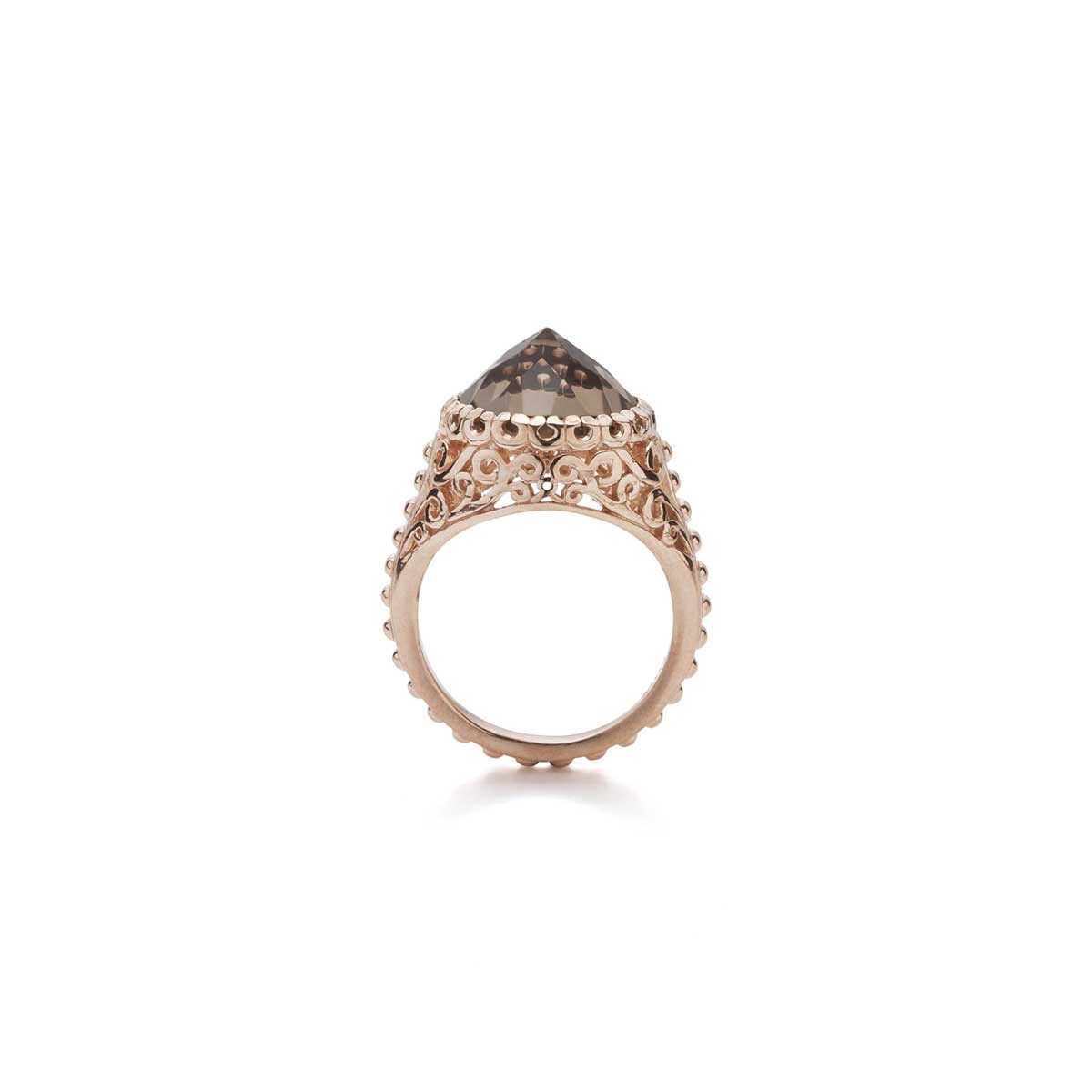 Meredith Kahn
Viking Ring
Complimentary Home Try On
An inverted-set smoky quartz lends this ornate ring a romantic, Byzantine quality. The gem's bold edges offer a visual counterpoint to the elaborate swirls of the rose gold filigree setting. Made in New York City in 14k rose gold and smoky quartz. Sizes 6.
"Each stone used on the Viking Ring is custom cut into a faceted pointed dome, almost resembling a rose cut stone. The filigree was originally hand carved to create a ring that felt true to its antique inspiration, but at the same time, modern and current." - Meredith Kahn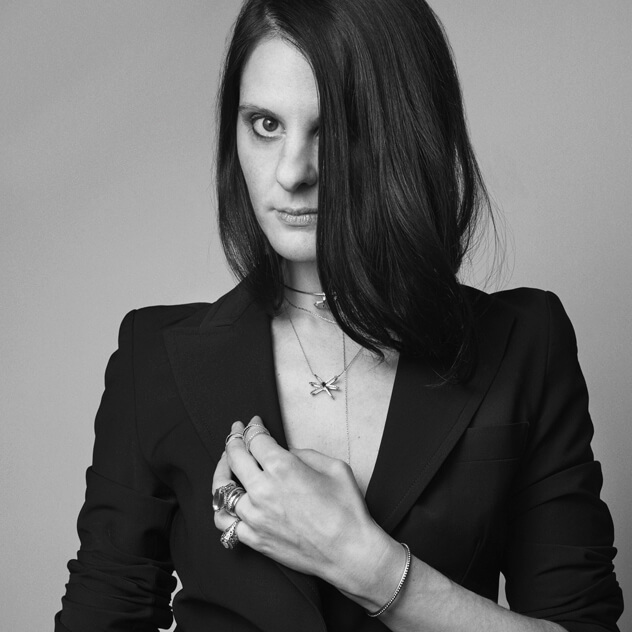 MEREDITH KAHN
Meredith Kahn draws delicate lines of diamonds to wrap around your hands, ears, wrists and neck as if they have always been there. After launching Made Her Think (an anagram of her name) over 10 years ago, Meredith has stepped out from behind her anagram to design her namesake collection. Every Meredith Kahn piece is designed with the idea that life is ever changing and always evolving. Her jewelry is made to become part of you, to layer and stack and hold on to forever. Every piece is manufactured with care in New York City.
With its inverted gemstone and elaborate scrollwork, this statement ring exudes an exotic decadence. We feel like long lost royalty just slipping it on.