Russell Jones
Tourmaline Split Necklace
Complimentary Home Try On
A scintillating green tourmaline, horizontally set, dangles from a 14k yellow gold chain with a handmade clasp. Handcrafted in New York.
"When I found this interesting step cut green/blue tourmaline I really struggled with to design and make with it. My first idea was to make a large ring perhaps even a two finger ring but I felt it would be too large, and that would affect wearability. what I finally ended up designing was something very minimal with few decorative elements, like in all my work the gem is always the star." - Russell Jones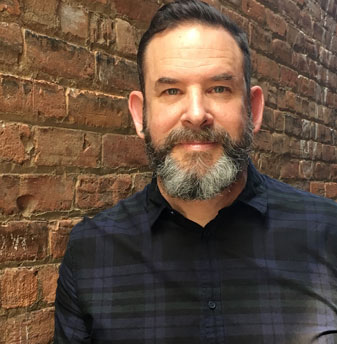 RUSSELL JONES

A true artisan, Russell Jones crafts every element of his jewelry by hand. A graduate of the Rhode Island School of Design, Russell pursued a successful career as an editorial illustrator and web designer in New York City before turning full-time to his true passion, jewelry design. In his work, Russell favors gemstones in their natural, untouched state, such as uniquely shaped pearls and raw tourmalines. He embeds them in clean, simple settings, which he sketches in elaborate renderings before beginning working with the materials. Russell counts historical jewelry as one of his influences and often incorporates playful elements from antique designs such as his signature mismatched "King and Queen" earrings. Russell currently splits his time between his studio in Hudson, New York, and teaching jewelry design and rendering at Pratt Institute in Brooklyn.
This go-to pendant necklace is ideal for any occasion. Wear it solo, or layer with your favorite delicates.