Russell Jones
Tourmaline King & Queen Earrings
Complimentary Home Try On
Similar yet different, these chic, mismatched earrings—known as "king and queen"—boast a riot of joyous color. Slabs of watermelon tourmaline mix with aquamarine and rose cut diamonds for dazzling effect. Handcrafted in New York in 14k gold.
"These tourmalines were irresistible. I had never seen watermelon tourmaline with the white stripe in the middle. They look like the Italian flag. They are so unusual." - Russell Jones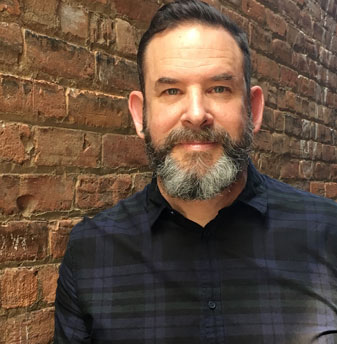 RUSSELL JONES

A true artisan, Russell Jones crafts every element of his jewelry by hand. A graduate of the Rhode Island School of Design, Russell pursued a successful career as an editorial illustrator and web designer in New York City before turning full-time to his true passion, jewelry design. In his work, Russell favors gemstones in their natural, untouched state, such as uniquely shaped pearls and raw tourmalines. He embeds them in clean, simple settings, which he sketches in elaborate renderings before beginning working with the materials. Russell counts historical jewelry as one of his influences and often incorporates playful elements from antique designs such as his signature mismatched "King and Queen" earrings. Russell currently splits his time between his studio in Hudson, New York, and teaching jewelry design and rendering at Pratt Institute in Brooklyn.
Levity rules in these playful and artfully arranged danglers, whose rainbow-like gemstones make us feel like a kid in the candy store. Call them the ultimate eye candy.