Meredith Kahn
Tourmaline and Amethyst Ear Jackets
Complimentary Home Try On
These on-trend ear jackets and studs combine a beautifully faceted amethyst with a raw tourmaline stud. Handcrafted in 14k rose gold. The top stud measures 10mm and the faceted amethyst measures at a 20mm drop. The ear studs may be worn alone and the ear jackets may be worn with other studs.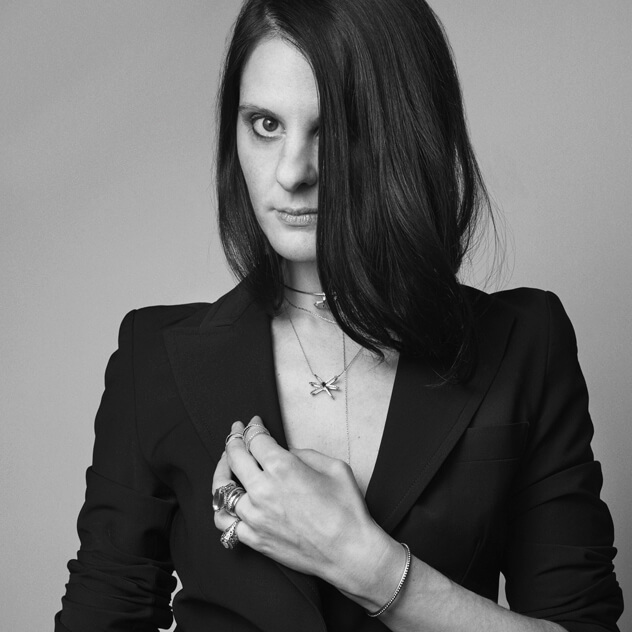 MEREDITH KAHN
Meredith Kahn draws delicate lines of diamonds to wrap around your hands, ears, wrists and neck as if they have always been there. After launching Made Her Think (an anagram of her name) over 10 years ago, Meredith has stepped out from behind her anagram to design her namesake collection. Every Meredith Kahn piece is designed with the idea that life is ever changing and always evolving. Her jewelry is made to become part of you, to layer and stack and hold on to forever. Every piece is manufactured with care in New York City.
The combination of faceted amethyst jacket with a raw tourmaline stud provides the perfect juxtaposition of feminine and edgy for a look that can be dressed up or down.