Complimentary Home Try On
Inspired by the intricate tiles of Byzantine mosaics, a grid of diamonds and pink sapphires add richness to this ring inspired by the powerful sixth-century empress Theodora, whose likeness exists only in mosaics. Crafted in 18k gold. Size 6.
"Byzantine art has been a great inspiration for us over the years. This ring is inspired by Empress Theodora, it's very delicate. There's a special finish in the background that makes you feel like you are looking at a Byzantine mosaic. It makes you dream a little bit, it's quite special." – Demetra Lalaounis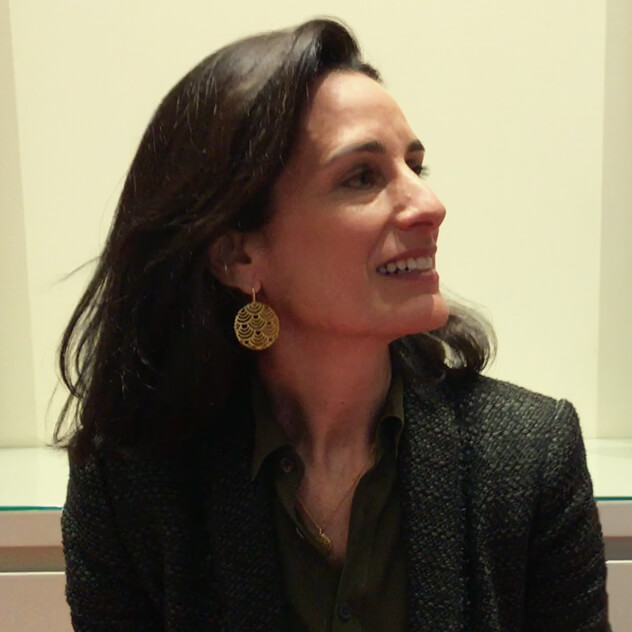 LALAOUNIS
Contemporary designs meet ancient inspiration in the rich yellow gold of Lalaounis. Founded by fourth-generation jeweler Ilias Lalaounis in the 1960s, the company revived ancient Greek goldsmithing techniques, creating modern jewelry inspired by the country's rich archeological heritage. Following in the footsteps of their father, today the four Lalaounis sisters – Aikaterini, Demetra, Maria and Ioanna – are transforming five generations of tradition into wearable jewelry for modern women. Worn by style icons from Jacqueline Kennedy Onassis and Elizabeth Taylor yesterday to Scarlett Johansson and Charlize Theron today, the company's designs are also exhibited in the Ilias Lalaounis Jewelry Museum in Athens.
The combination of pastel colored gems, the geometry of a mosaic, and warm richly textured gold is striking and unusual.