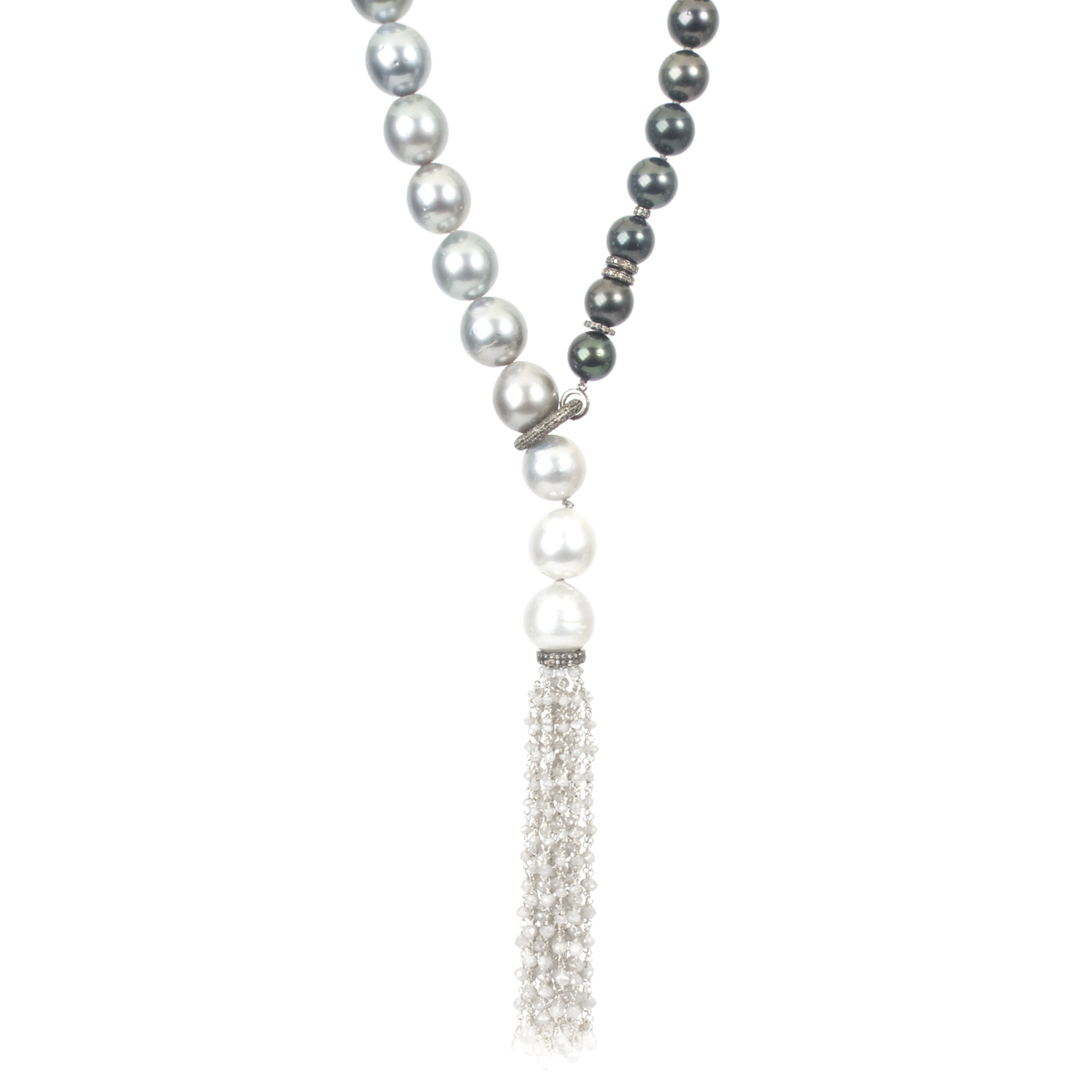 Samira 13
Tahitian and Australian Pearl Strand with Silverite Tassel
Complimentary Home Try On
ONE OF A KIND
Samira 13 has given the classic pearl strand a completely modern look with Ombre Tahitian and Australian Pearls combined with pave diamond spacers and an enhancer clasp as well as a Silverite tassel. 45.5 inches long including 3.5 inch tassel. Clasp may be fastened to any desired length of drop.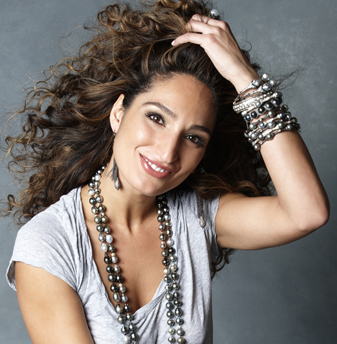 SAMIRA 13
Samira Sizdahkani discovered her passion for Tahitian pearls nearly a decade ago while working as a stylist in Los Angeles. Born into the fashion business, Samira grew up in Washington, D.C., where she spent hours playing in the workroom of her mother's designer fashion and jewelry store. She credits her upbringing with honing her eye for design. Samira 13 is renowned for its edgy and inventive approach to pearls. Whether studding pearls with gemstones or pairing them with unlikely materials such as leather, skulls or fringe, Samira 13 has reimagined this classic gemstone, ushering it into the 21st century.
Samira 13 has succeeded in taking pearls to an entirey new level with this elegant and unexpected pearl strand which is accented with a Silverite Tassel. We love the added pave diamond spacers and the styling flexibility that comes with an enhancer clasp that can be fastened at any point along the strand.