Pippa Small
Small Single Labradorite Drop Earrings
Complimentary Home Try On
This delicate drop earring features labradorite, a semi-precious gray-blue stone, cut in a flat style, which is inspired by an ancient technique from India. Handcrafted in 18k yellow gold in Rajasthan, India. 1.25" total length.
"I cannot seem to satisfy my fascination with labradorite, a gray stone that contains flashes of electric blue when seen from certain angles. It is complex and uttering compelling." - Pippa Small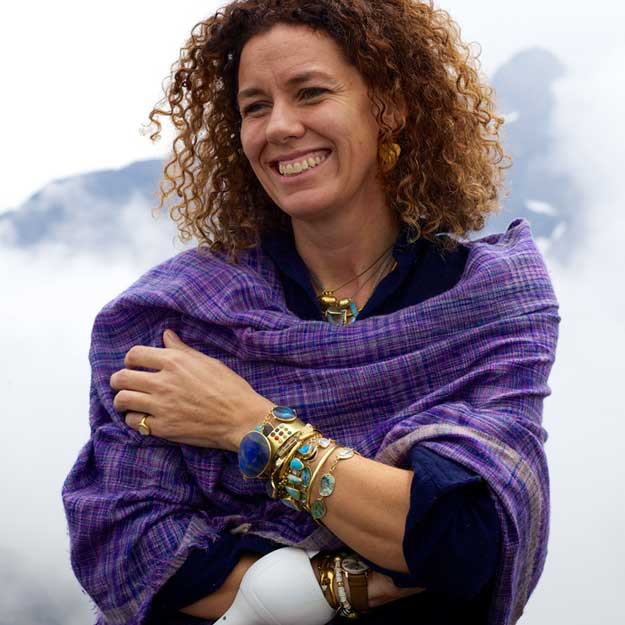 PIPPA SMALL
Human rights activist, anthropologist, humanitarian—Pippa Small is a true polymath. The London-based jewelry designer has been putting her own stamp on the jewelry industry since she began designing her bohemian, gem-laden creations 20 years ago. Pippa originally trained as an anthropologist, living with indigenous tribes such as the Kalahari Bushmen. A knack for designing jewelry led her to pursue an alternate career. Pippa now has two boutiques, one in London and one in Los Angeles and combines her passions for jewelry and humanitarian work through her work with Survival International and Turquoise Mountain, training craftsmen in war-ravaged locations such as Kabul to help restore their heritage of artisanship. In 2013, Queen Elizabeth II awarded her the MBE (Member of the Most Excellent Order of the British Empire) for raising awareness of ethical jewelry practices around the world.
This dazzling drop earring exudes a hint of the exotic. We love the flash of electric blue in the labradorite, ideal for adding a pop of color to your wardrobe.