Meredith Kahn
Small Chevron Love Twist
This piece is currently out of stock. Please click the "Notify Me" button and we will email you once the item becomes available.
Bend infinity and place it on your finger. This reinvention of the eternity band is a new classic, often imitated but never rivaled. Wear it as a ring or mid-finger floating around your knuckle. Made in New York City in 14k yellow gold. Size 6.
The Diamond Love Twist became a great success and a Classic Iconic piece in the Meredith Kahn Collection. Adding the Solid Gold version with the simple Chevron texture became a great way to update this Ring. - Merdith Kahn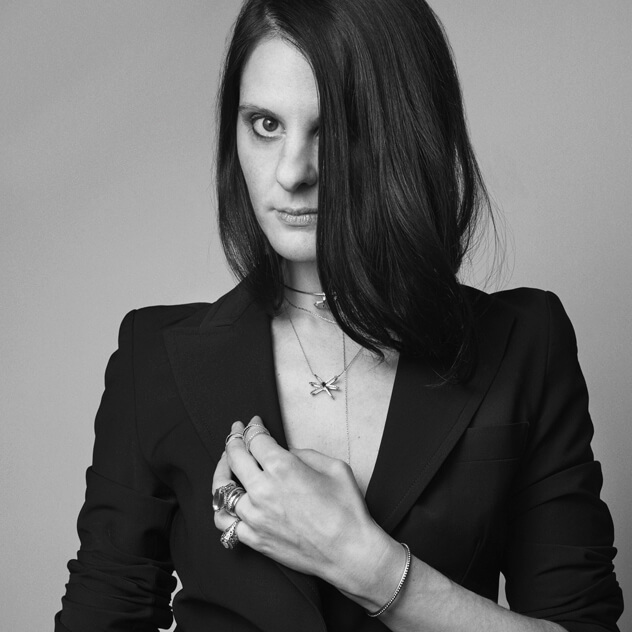 MEREDITH KAHN
Meredith Kahn draws delicate lines of diamonds to wrap around your hands, ears, wrists and neck as if they have always been there. After launching Made Her Think (an anagram of her name) over 10 years ago, Meredith has stepped out from behind her anagram to design her namesake collection. Every Meredith Kahn piece is designed with the idea that life is ever changing and always evolving. Her jewelry is made to become part of you, to layer and stack and hold on to forever. Every piece is manufactured with care in New York City.
This is the original design that started the trend for diamond line rings. We love the symbolism of the infinity sign. And we love how you can wear it different ways on different fingers. It's already a classic.