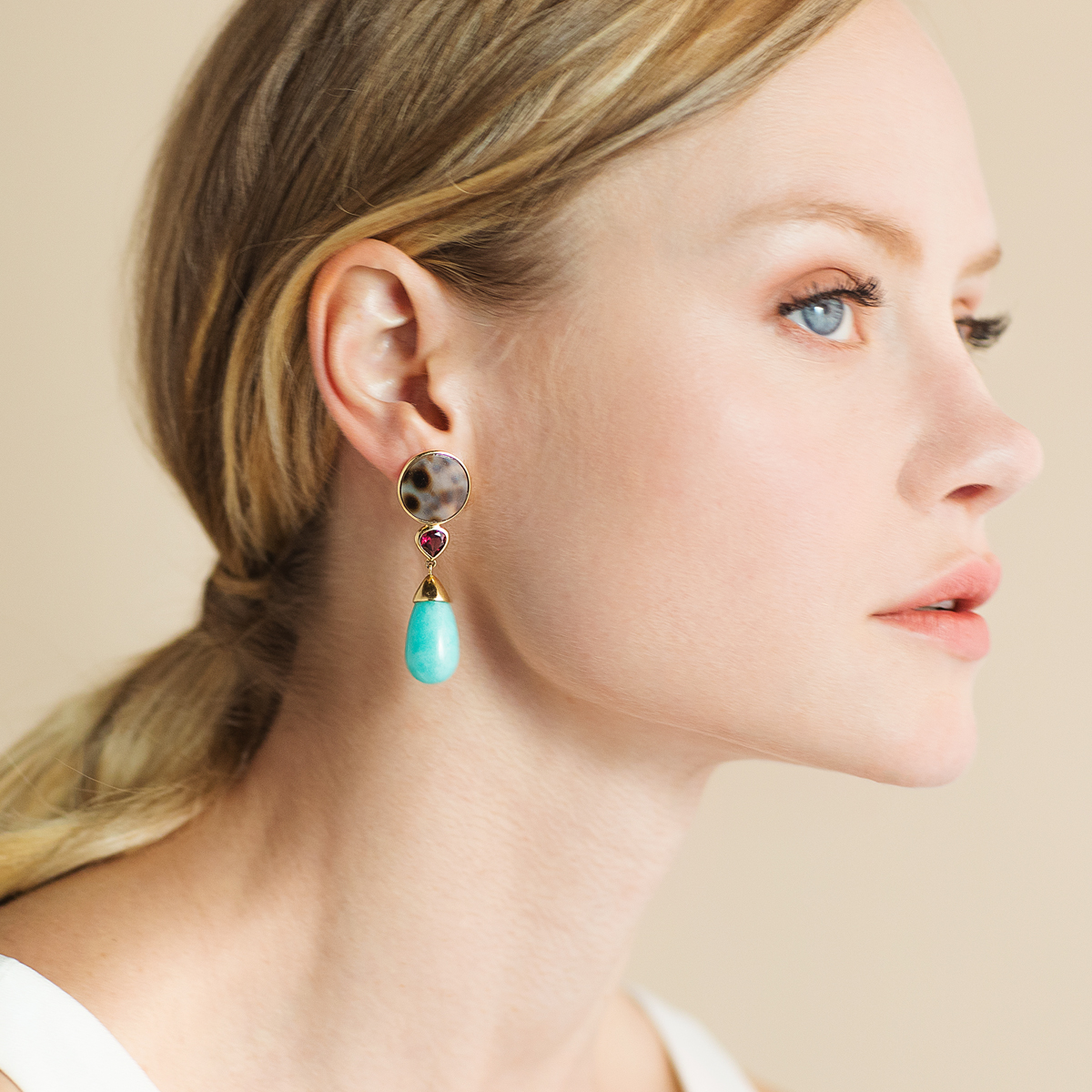 Bahina
Shell Disc, Garnet and Amazonite Earrings
Complimentary Home Try On
Exotic gems and a chic Seventies vibe define these exquisite danglers. Polished Porcellini shell (a leopard-spotted material found on the East African coast), pairs with garnet and teardrop-shaped amazonite, a turquoise-hued gem thought to enhance trust and communication. Limited edition design in 18k gold. Measures 5 cm/2".
"This shell is our signature look. We love leopard print, like Dolce & Gabbana. It's a natural product, not heavy. Porcellini shell is used to carve cameos but we love it in its natural state."- Annick Jordi & Noëlle Vieillard-Jordi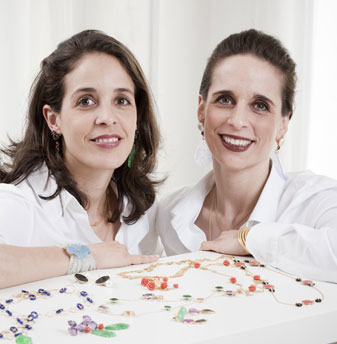 ANNICK JORDI & NOELLE VIELLARD-JORDI
Traipse the globe for refined yet vibrant jewelry and you'll uncover Bahina. Founded in 2007, the Swiss-based jewelry company merges the talents of its Founders, sister duo Annick Jordi and Noëlle Vieillard-Jordi, combining Annick's eye for fashion with Noëlle's gemstone expertise.
A love of unique, hand-cut gems, carefully sourced from Jaipur and Italy, sets the tone for the designer's confident use of color balanced with a timeless aesthetic and the highest-quality craftsmanship. Their collection of statement pieces also explores the integration of hand-carved Venetian glass intaglios, Porcellini shells, and flowers preserved in resin, all set in 18K gold.
Raised in Berne, Switzerland, the sisters' ambition lies in their vision for Bahina: creating happy jewelry that makes women feel good.
Leopard is the ultimate neutral, and this stylish and playful earring can be paired with just about every look in your wardrobe. Bonus: the swinging, teardrop look is flattering to every face shape.
YOU MAY ALSO LIKE