Barbara Heinrich
Ruby Circle Drop Earrings
Complimentary Home Try On
Add some fun and a bit of whimsy with these rich and sophisticated circle drop earrings featuring 3.34 ctw of bezel wrapped ruby slices. Handmade in New York. 18K hammered gold.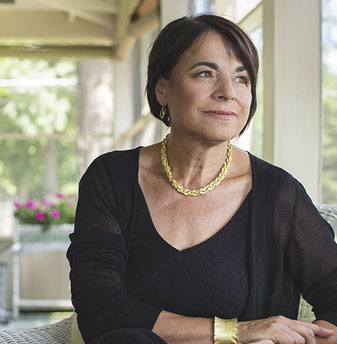 BARBARA HEINRICH
A classically trained goldsmith from Germany, Barbara Heinrich grew up on a European vineyard that her family has owned since 1545. Now one of the leading figures in American studio jewelry and president of the American Jewelry Design Council, Barbara Heinrich creates jewelry that is timeless yet as individual as a fingerprint. Her work is fabricated by hand, one piece at a time, with signature textures created with tools she makes herself. Her work has been awarded the Couture gold award, been featured in exhibitions and published in books including Masters: Gold: Major Works by Leading Artists and Brilliance! Masterpieces by American Jewelry Design Council.


We love how the rich detail and fine craftsmanship of these earrings provides a sophisticated and refined look to a drop earring which also offers a touch of whimsy.