Loren Nicole
Rock Crystal Torpedo Earrings
Complimentary Home Try On
Sophistication abounds with these drop earrings featuring a 22K gold encrusted rock crystal pendant suspended from a simple 22K gold domed ear wire that can also be worn on a gold chain or cord as a pendant necklace. Handmade in California. 3/8 inch ear wire. 2 1/4 inch pendant.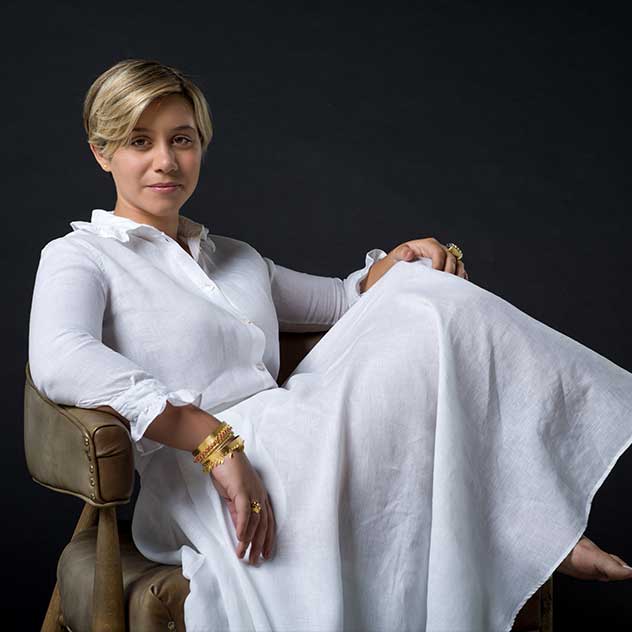 Loren began her career in archaeology working on numerous digs in Central and South America researching ancient civilizations of northern Peru and then as a conservator for ancient and ethnographic textiles at the Metropolitan Museum of Art (Met) in New York City. It was there where what began as a curiosity to better understand objects of the past, developed into a passion for ancient metalsmithing that ultimately eclipsed her academic interests and resulted in the launch of her inaugural collection in Summer 2016.
Her love of the past and studied approach continues to be visible in her work, whether through researching museum collections of ancient chains to experimenting and perfecting her approach to chain making, or by employing the 3500 year old technique of granulation.
This may become one of your favorite earrings of all time with its wear with everything crystal pendant capped in sophisticated 22K gold that can also be worn on a chain as a necklace. It's as versatile as it is elegant with unmatched craftsmanship.