Gurhan
Pointelle Diamond Hoop Earrings
Complimentary Home Try On
From the Pointelle collection, these exquisite hoop earrings illuminate the face with a constellation of mixed-size diamonds (0.22ctw) set in 22K gold. Handcrafted in Turkey. 0.8" diameter with a post back.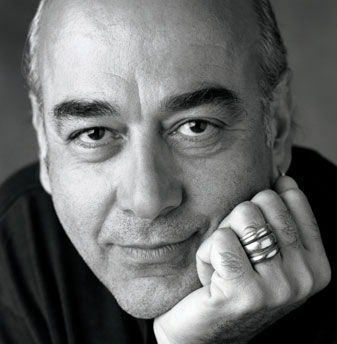 GURHAN
Master goldsmith Gurhan is one of the few designers in the world to craft jewelry from 24-karat gold, pioneering its re-introduction. In 1994, he discovered his calling when he touched his first sheet of pure gold. Mesmerized by the purity of the material, the Turkish designer committed himself to reviving the lost art of working with pure gold. Studying the work of ancient goldsmiths from the Anatolian and Byzantine empires, he refined their methods to develop his own signature technique. Nearly 25 years later, the Gurhan brand is renowned around the world for its distinctive creations, easily identifiable by their hammered high karat gold and rich lustrous hue. Craftsmen, personally trained by Gurhan in his Turkish workshop, forge the designs by hand. Gurhan also maintains a studio and boutique in New York City, where he resides.
The artful placement of diamonds in a vertical cluster enhances their sparkle and gives these hoop earrings an unforgettable look.
YOU MAY ALSO LIKE