Lalaounis
Omphalos Charm Necklace
Complimentary Home Try On
This good luck charm necklace has a pattern inspired by the Omphalos, an ancient stone artifact at the oracle at Delphi that was used to symbolize the center of the world. Crafted in textured 18k gold with a 16-inch chain.
"According to myth, Zeus sent out two eagles to fly across the world in opposite directions to meet at its center. The Omphalos at Delphi is a carved stone that marks the point where the eagles met. We created this pendant as a lucky charm: it's a tradition in Greece to begin the New Year with the gift of a lucky charm so we create one every year."
– Demetra Lalaounis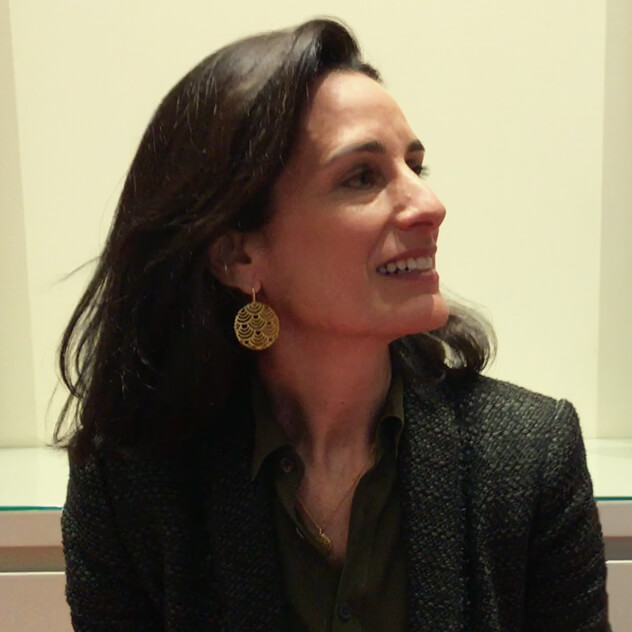 LALAOUNIS
Contemporary designs meet ancient inspiration in the rich yellow gold of Lalaounis. Founded by fourth-generation jeweler Ilias Lalaounis in the 1960s, the company revived ancient Greek goldsmithing techniques, creating modern jewelry inspired by the country's rich archeological heritage. Following in the footsteps of their father, today the four Lalaounis sisters – Aikaterini, Demetra, Maria and Ioanna – are transforming five generations of tradition into wearable jewelry for modern women. Worn by style icons from Jacqueline Kennedy Onassis and Elizabeth Taylor yesterday to Scarlett Johansson and Charlize Theron today, the company's designs are also exhibited in the Ilias Lalaounis Jewelry Museum in Athens.
We're ready to move to Greece if it means we get a pendant like this every New Year's Day! This pendant is small and light but it has a lot of dimension. It's perfect to layer with other necklaces.