Lalaounis
Nubia Earrings with Diamonds
This piece is currently out of stock. Please click the "Notify Me" button and we will email you once the item becomes available.
The openwork pattern of these earrings are inspired by a beautifully engraved piece of ancient pottery found in what is now Sudan. The 18k gold is textured to catch the light and accented with diamonds for even more sparkle. Measures 1 inch long and almost 3/4 inches wide. 0.24 ctw diamonds.
"Just by working the surface and adding the diamonds for a touch of brilliance these earrings really suit everyone. A great pair of earrings like this are like makeup, they give you a warm glow." – Demetra Lalaounis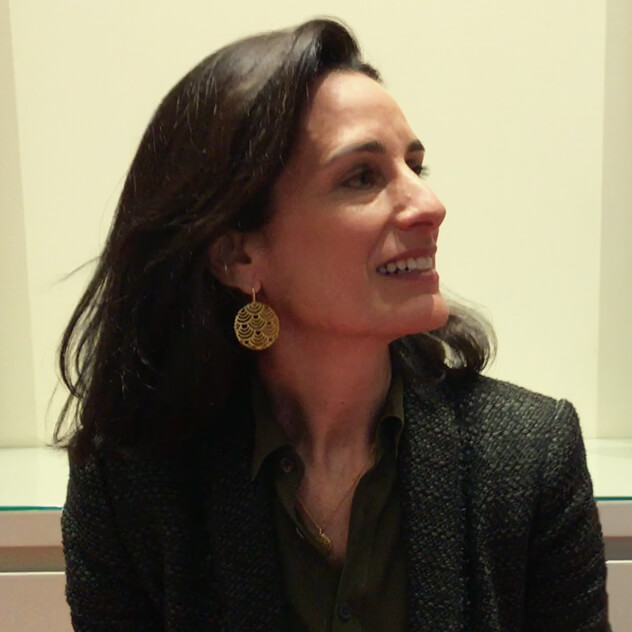 LALAOUNIS
Contemporary designs meet ancient inspiration in the rich yellow gold of Lalaounis. Founded by fourth-generation jeweler Ilias Lalaounis in the 1960s, the company revived ancient Greek goldsmithing techniques, creating modern jewelry inspired by the country's rich archeological heritage. Following in the footsteps of their father, today the four Lalaounis sisters – Aikaterini, Demetra, Maria and Ioanna – are transforming five generations of tradition into wearable jewelry for modern women. Worn by style icons from Jacqueline Kennedy Onassis and Elizabeth Taylor yesterday to Scarlett Johansson and Charlize Theron today, the company's designs are also exhibited in the Ilias Lalaounis Jewelry Museum in Athens.
These earrings dangle off their ear wires so they move with you and catch the light. They are light and comfortable but are really quite eye catching thanks to the glowing texture and sparkling diamonds.
YOU MAY ALSO LIKE