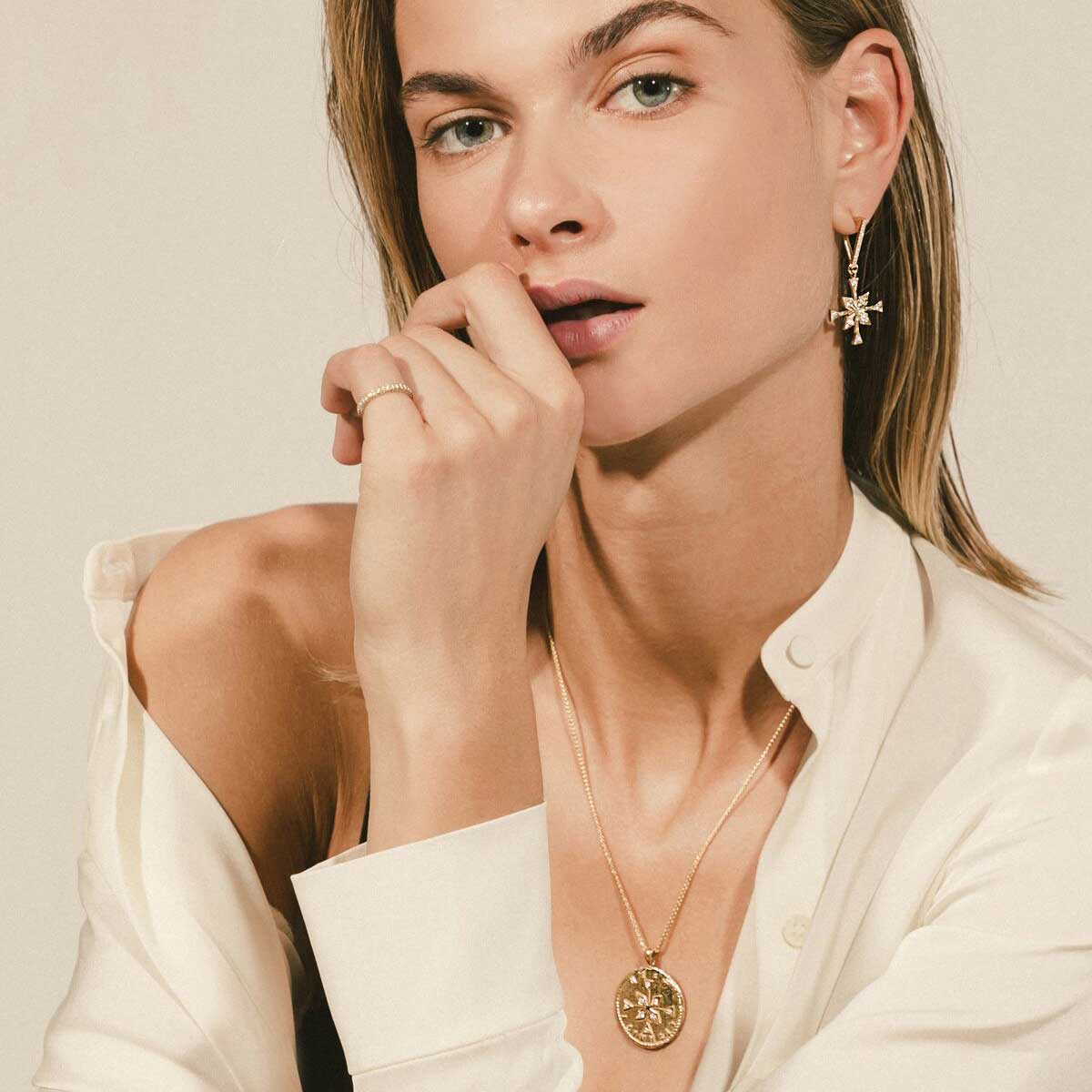 Azlee
NESW Diamond Pendant
This piece is currently out of stock. Please click the "Notify Me" button and we will email you once the item becomes available.
Find your true North with the NESW diamond pendant, inspired by a vintage compass and etched with white pave diamonds. Handcrafted in California in18K yellow gold. Chain measures 28", adjustable to 18".
"The whole concept for the NESW collection is the theme of direction. A lot of my pieces play on intersection and shapes." - Baylee Zwart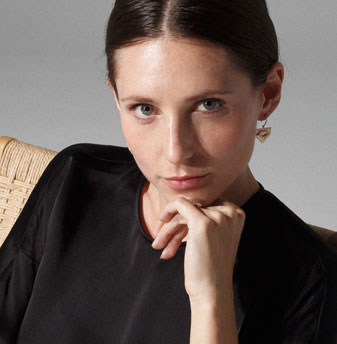 BAYLEE ZWART
Designer Baylee Zwart burst on the jewelry scene in 2015 with the debut of her edgy and geometric collection, Azlee. Instantly lauded in fashion circles, Azlee — which combines Zwart's first, middle and last names — gained a star-studded following among trendsetters such as Rihanna and Zoe Kravitz. Raised between California and Colorado by her fashion designer mother and photographer father, Baylee grew up fully enmeshed in the world of design. She followed stints at Glamour, Allure and TOMS, with travel abroad to Spain and Guatemala, where she ultimately discovered her calling. While working for a non-profit that designed artisan goods, she designed her first ring and was hooked. Today, Baylee lives and works in Southern California, where the collection is made. An avid surfer and scuba diver, Baylee donates a portion of the collection's proceeds each year to ocean-related causes.
The medallion quality of the NESW pendant exudes an ancient, talisman-like quality. We love how the adjustable chain lets you wear it at your breastbone or collarbone.