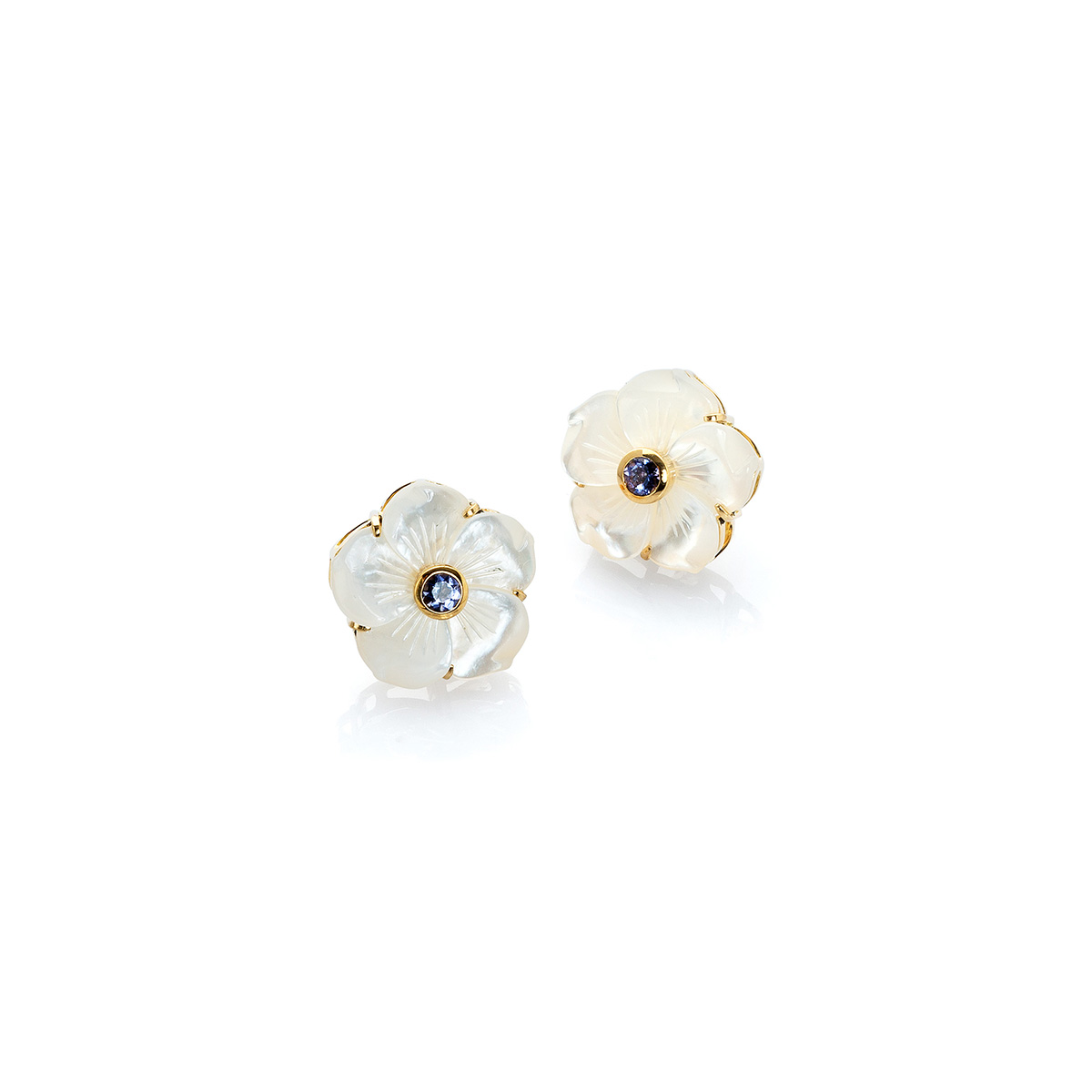 Bahina
Mother of Pearl and Iolite Flower Earrings
This piece is currently out of stock. Please click the "Notify Me" button and we will email you once the item becomes available.
ONE OF A KIND
These beautiful mother of pearl stud earrings are a perfect size to make their own one of a kind statement and feature a delicate and dazzling Iolite in the center of each. Handcrafted in 18K gold. 0.8 inch diameter.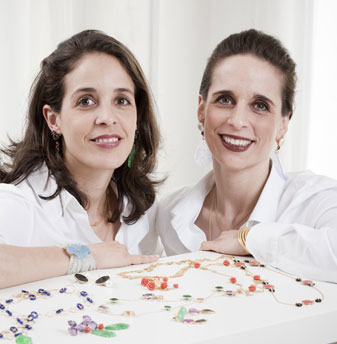 ANNICK JORDI & NOELLE VIELLARD-JORDI
Traipse the globe for refined yet vibrant jewelry and you'll uncover Bahina. Founded in 2007, the Swiss-based jewelry company merges the talents of its Founders, sister duo Annick Jordi and Noëlle Vieillard-Jordi, combining Annick's eye for fashion with Noëlle's gemstone expertise.
A love of unique, hand-cut gems, carefully sourced from Jaipur and Italy, sets the tone for the designer's confident use of color balanced with a timeless aesthetic and the highest-quality craftsmanship. Their collection of statement pieces also explores the integration of hand-carved Venetian glass intaglios, Porcellini shells, and flowers preserved in resin, all set in 18K gold.
Raised in Berne, Switzerland, the sisters' ambition lies in their vision for Bahina: creating happy jewelry that makes women feel good.
We were delighted by these beautiful stud earrings that are slightly larger than most - perfect to showcase the beautiful mother of pearl flower and center Iolite stone.