Ileana Makri
Mini Diamond Thread Hoops
This piece is currently out of stock. Please click the "Notify Me" button and we will email you once the item becomes available.
You'll forget you have them on. Perfect for everyday, these slim diamond huggies in the smallest possible size embrace your earlobe. This kind of basic should be beautifully made like this to last forever. Finely crafted in 18k yellow gold with diamonds. The hoop is just 3/8 inch in diameter and best for small earlobes.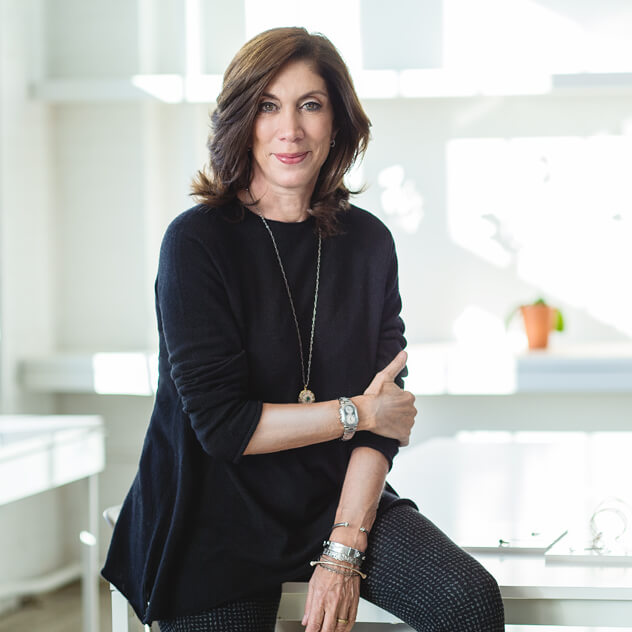 ILEANA MAKRI
On a summer night in the Greek islands, the skies are filled with millions of tiny stars. That sparkling display inspired Ileana Makri to design jewelry covered with the brilliance of tiny micropave diamonds. At home in Paris and New York as well as her native Athens, Ileana is a global nomad. Her sleek modern designs are often layered with meaning from the symbols and icons of many cultures, including evil eyes and snakes. A fashion favorite, her jewelry has graced the runway shows of London designer Marios Schwab and The Row by Mary-Kate and Ashley Olsen.
These slim hoops are just big enough to hug your ear and so light you'll forget you have them on. They are also perfect for additional piercings, adding a slim curve and the flash of diamonds. What you can't understand until you touch them is how beautifully made they are: they are a master class in jewelry craftsmanship.
YOU MAY ALSO LIKE