Russell Jones
Mens Paper Clip Cuff
Complimentary Home Try On
Russell Jones forges every millimeter of his creations by hand in his Hudson Valley studio. This 5mm solid sterling silver cuff, a staple of the designer's daily uniform, features an 18K gold paper clip-inspired snap closure. Large size measures 2.5" x 2.8".
"Two years ago, I was invited to show my jewelry at the Soundscape music festival in Hudson, New York. I made brass and silver cuffs…in small sizes never thinking that men might want these too. Throughout the day, I got requests for larger sizes, so I refined the design to the minimalist cuff I make and wear today." - Russell Jones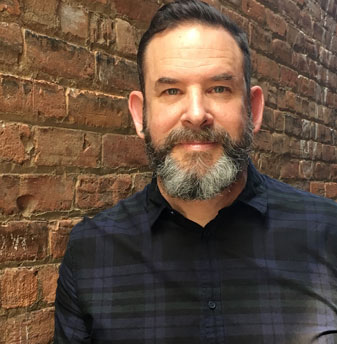 RUSSELL JONES

A true artisan, Russell Jones crafts every element of his jewelry by hand. A graduate of the Rhode Island School of Design, Russell pursued a successful career as an editorial illustrator and web designer in New York City before turning full-time to his true passion, jewelry design. In his work, Russell favors gemstones in their natural, untouched state, such as uniquely shaped pearls and raw tourmalines. He embeds them in clean, simple settings, which he sketches in elaborate renderings before beginning working with the materials. Russell counts historical jewelry as one of his influences and often incorporates playful elements from antique designs such as his signature mismatched "King and Queen" earrings. Russell currently splits his time between his studio in Hudson, New York, and teaching jewelry design and rendering at Pratt Institute in Brooklyn.
Minimalist and chic, this everyday men's cuff is an effortless basic. Unique accents such as the square-shaped bracelet and an 18K gold snap closure display the designer's passion for detail and craftsmanship.
YOU MAY ALSO LIKE