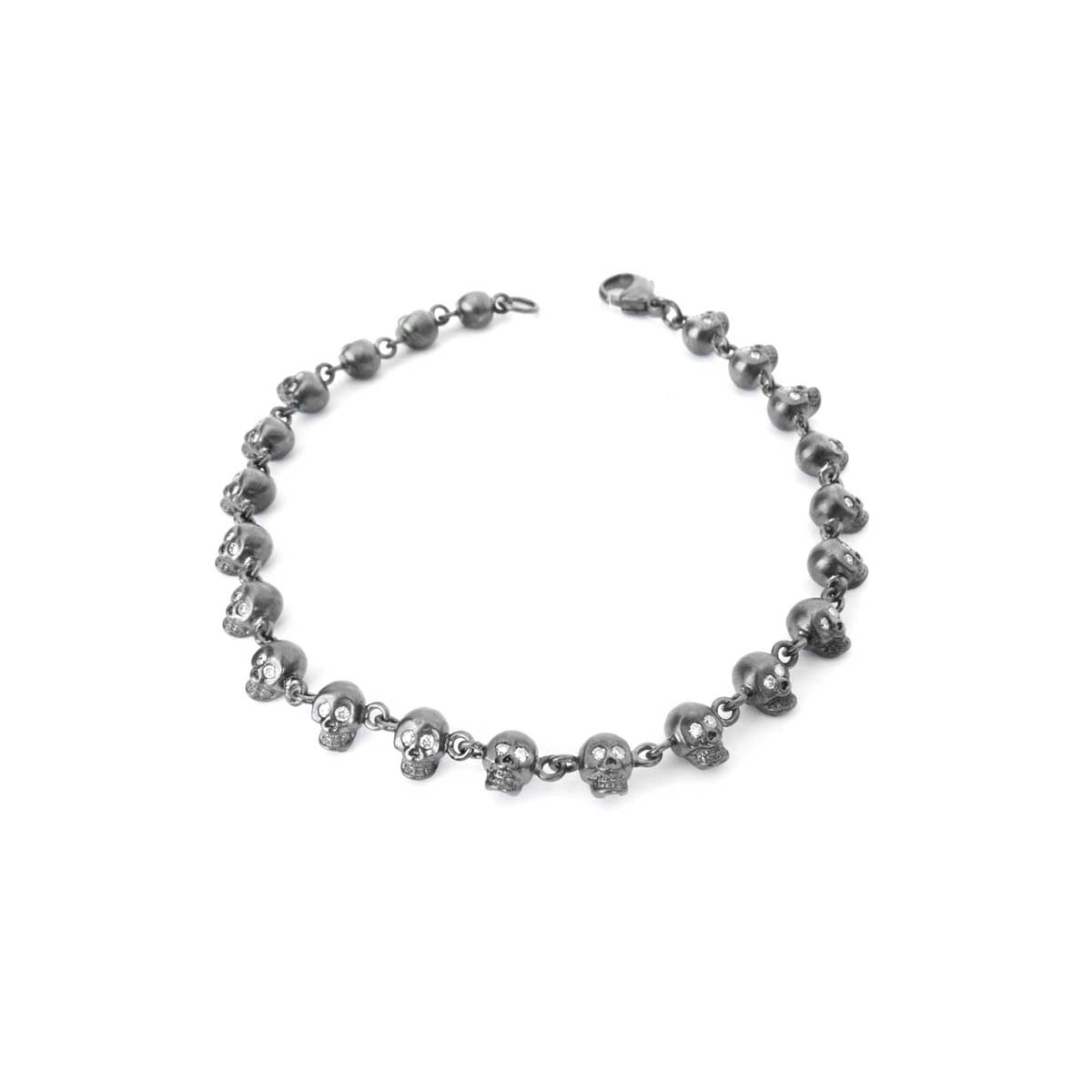 Samira 13
Men's Skull Bracelet
Complimentary Home Try On
Handcrafted in 18K white gold, this decadent men's bracelet features 22 miniature skulls with glittering diamond eyes. Measures 8".
"Skulls are another obsession of mine—and these pieces mix delicacy with edge, which I find appealing." - Samira
The skull motif is a favorite of the fashion industry. This edgy bracelet is a luxurious ode to iconic Goth style.