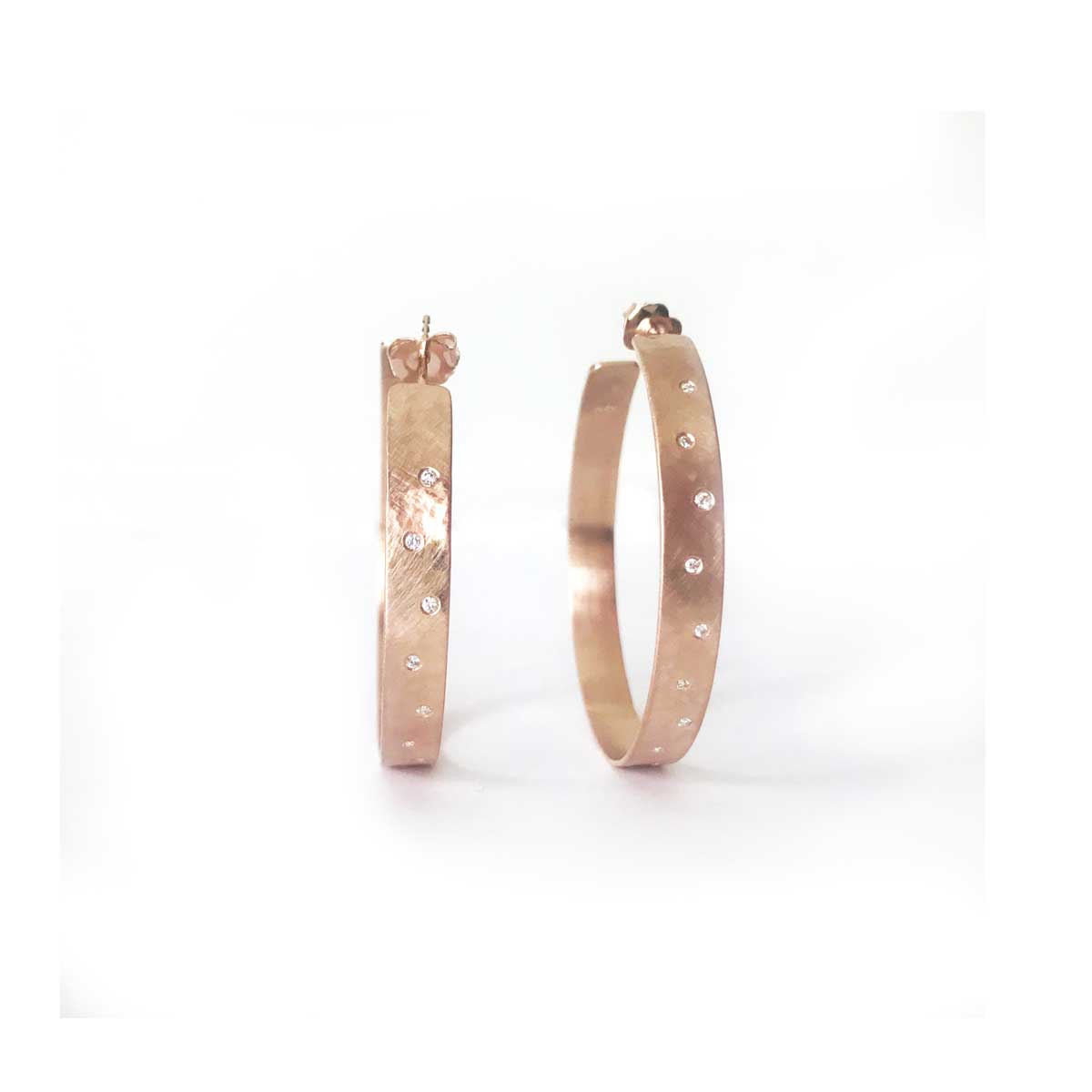 Julez Bryant
Medium Opar Hoop Earrings with Diamonds
Complimentary Home Try On
These rose gold hoops, a signature Julez Bryant design, exude easy glamour thanks to luxe details such as hammered gold and a sprinkling of diamonds. Handcrafted in California 14K rose gold and 0.25 ctw diamonds. Hoops measure approximately 1.75" diameter. Also available in 14K yellow gold.
"My uniform is hoop earrings. I make them in three different sizes. When I was bald and going through chemo, I still wore a pair of hoop earrings every day. I put lipstick on, and that was my uniform." - Julez Bryant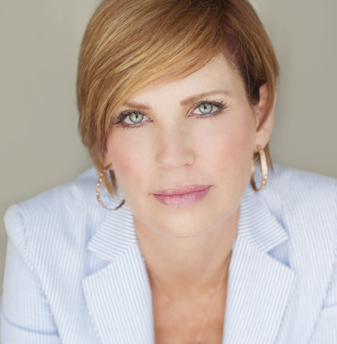 JULEZ BRYANT
Julez Bryant is the ultimate arbiter of California cool. Her designs embody the casual glamour of the SoCal life: a little bit rock 'n' roll, a little bit of luxe and a laid back ethos. Julez founded her brand in 2003 after a boutique owner spotted a necklace she had fashioned and inquired if she had any to sell. Julez's underground operation soon turned into a full-fledged career. A self-taught jeweler and goldsmith, Julez built her own studio in her hometown of Carlsbad, where every piece is still forged by hand. Her designs are beloved by Hollywood stars and fashion cognoscenti alike. A believer in giving back, Julez, a cancer survivor, donates a portion of her company's proceeds each year to causes close to her heart such as 9/11 and women's rare cancers. Her daughter and son both work alongside her in her California studio.
Hoops are a mainstay of any jewelry box, and this rose gold version is incredibly lightweight and comfortable thanks to the designer's signature lock closure. They add vavoom glamour to any look from jeans to a cocktail dress.