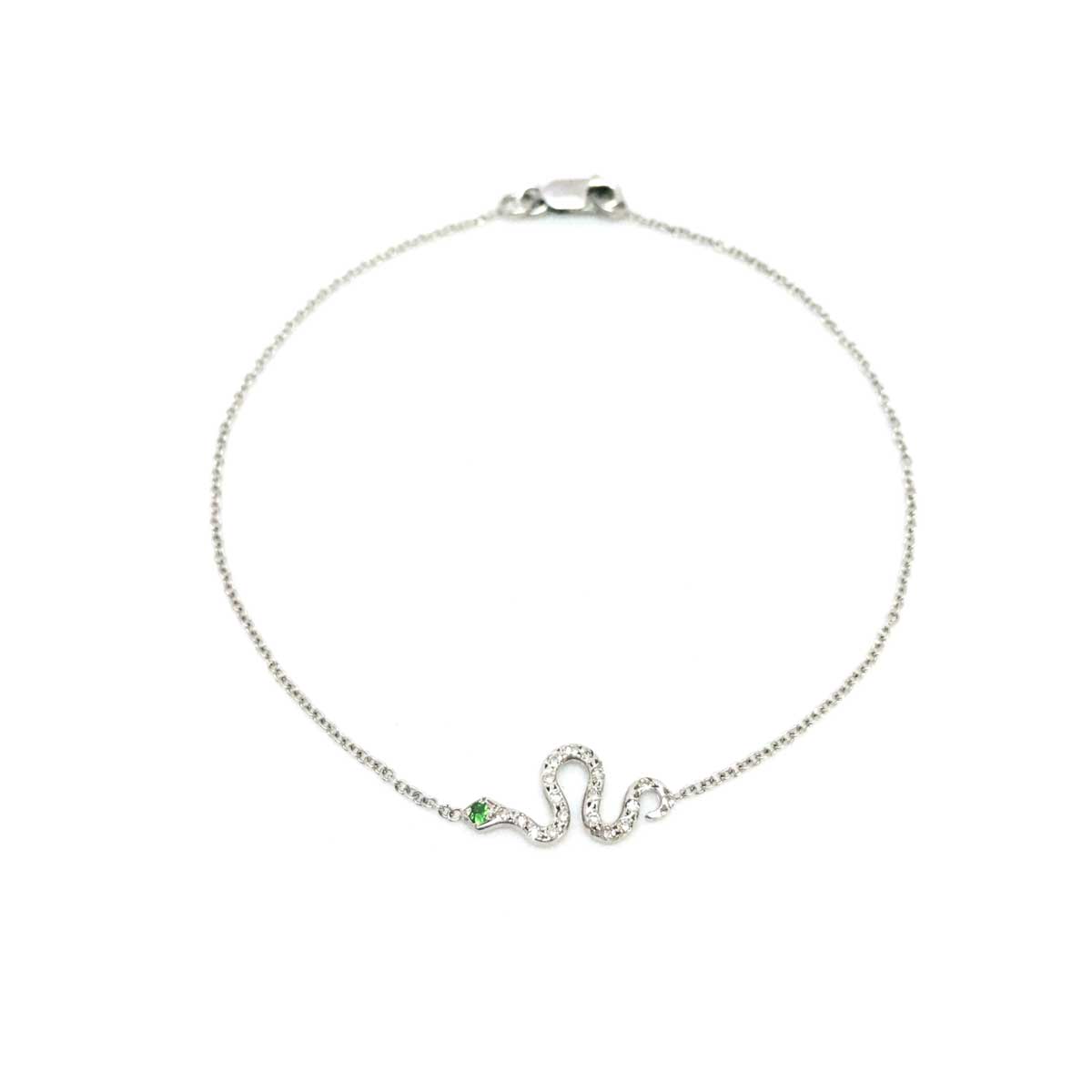 Ileana Makri
Little Snake Bracelet
Complimentary Home Try On
A delicate and glittering diamond serpent with tsavorite garnet eyes slithers across your wrist, secured by a whisper-thin white gold chain. Serpent handcrafted in 18K white gold. Chain in 14K white gold. Measures 7 1/4".
"The snake is a symbol of strength. In the Minoan civilization it's a symbol of feminine power. And it's a symbol of transformation. All these meanings are important for me. You have to transform yourself. You have to adapt. That is what inspired my snake collection. And I always wear a little snake on me." - Ileana Makri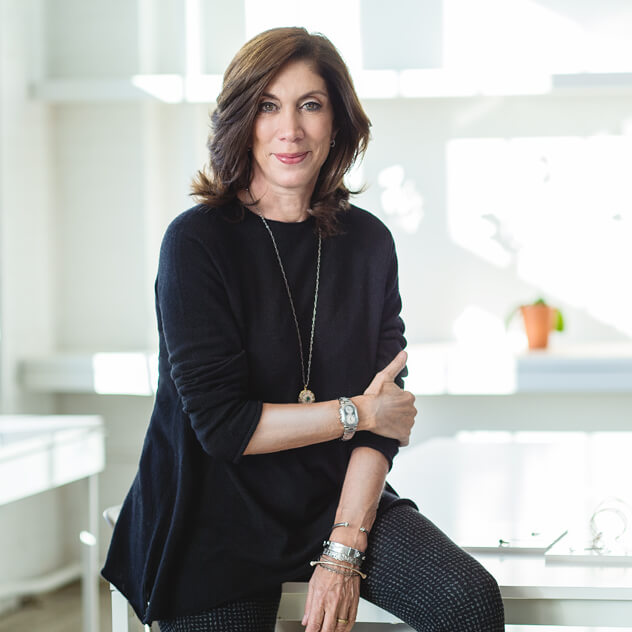 ILEANA MAKRI
On a summer night in the Greek islands, the skies are filled with millions of tiny stars. That sparkling display inspired Ileana Makri to design jewelry covered with the brilliance of tiny micropave diamonds. At home in Paris and New York as well as her native Athens, Ileana is a global nomad. Her sleek modern designs are often layered with meaning from the symbols and icons of many cultures, including evil eyes and snakes. A fashion favorite, her jewelry has graced the runway shows of London designer Marios Schwab and The Row by Mary-Kate and Ashley Olsen.
Timeless and a tad illicit, the serpent motif never goes out of style. Wear this dainty bracelet as an everyday basic.