Lalaounis
Lions Head Bracelet
Complimentary Home Try On
Sculpted lion heads inspired by the designs of ancient Greek jewelry give this cuff a rich classic look. The fierce faces have glowing ruby eyes. Crafted by hand in Greece in 18k gold with a hinge to comfortably clasp your wrist.
"The lion's heads are created with filigree wire, they are very similar to what you see in the original pieces from 300 BC. When I wear this cuff I feel well protected with the strength of the lion. It's empowering."
– Demetra Lalaounis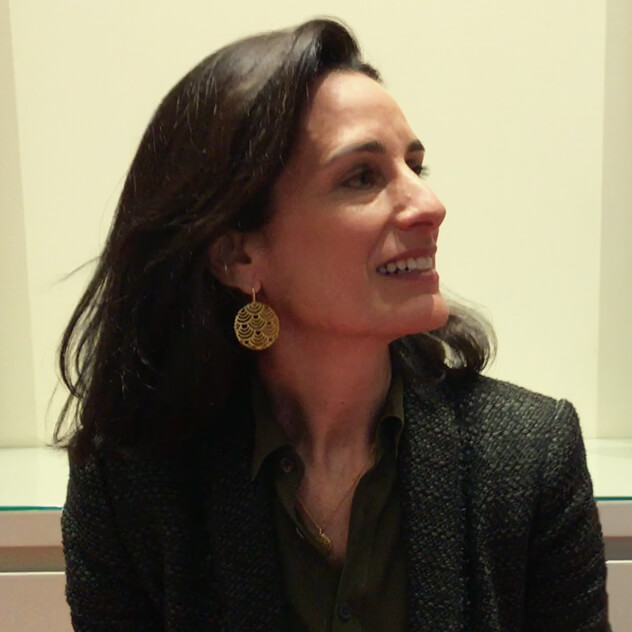 LALAOUNIS
Contemporary designs meet ancient inspiration in the rich yellow gold of Lalaounis. Founded by fourth-generation jeweler Ilias Lalaounis in the 1960s, the company revived ancient Greek goldsmithing techniques, creating modern jewelry inspired by the country's rich archeological heritage. Following in the footsteps of their father, today the four Lalaounis sisters – Aikaterini, Demetra, Maria and Ioanna – are transforming five generations of tradition into wearable jewelry for modern women. Worn by style icons from Jacqueline Kennedy Onassis and Elizabeth Taylor yesterday to Scarlett Johansson and Charlize Theron today, the company's designs are also exhibited in the Ilias Lalaounis Jewelry Museum in Athens.
This bracelet has been fashionable for more than two thousand years. It has an effortless jet-set chic that makes us think of cocktails on a private yacht.