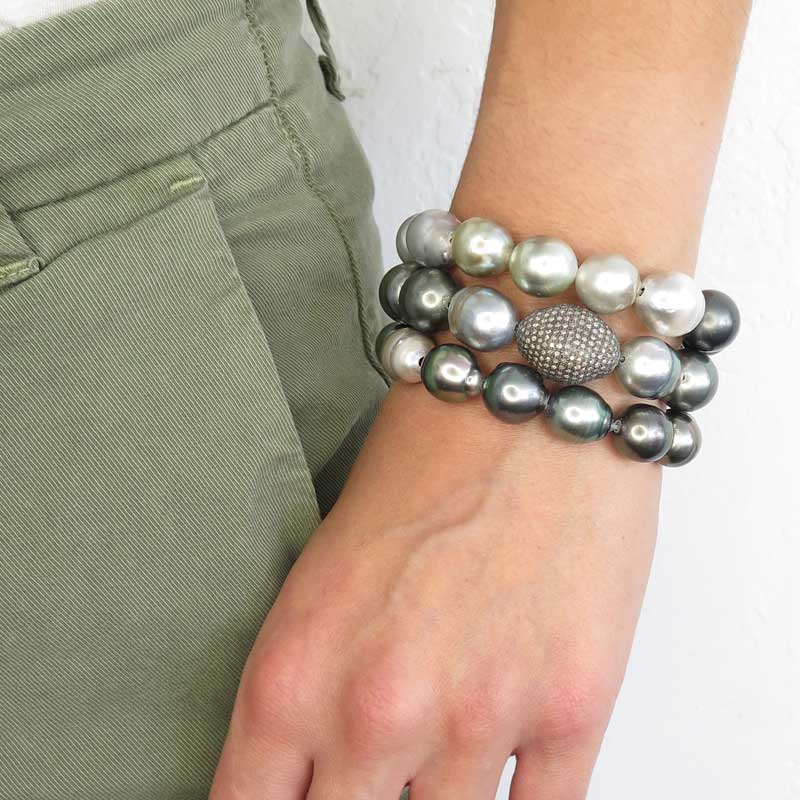 Samira 13
Large Tahitian Pearl and Pave Diamond Rock Stretch Bracelet
Complimentary Home Try On
A sterling silver rock, encrusted in pave diamond, anchors this stretchy, slip-on pearl bracelet, which showcases the range of rare and lustrous gray Baroque Tahitian pearls.
"One of my personal favorites clasp-less and easy. Showcasing pearls in all their amazing variation, these bracelets are sumptuous and comfortable." - Smaira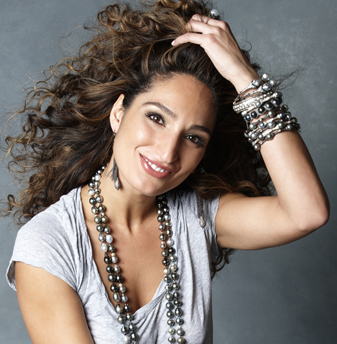 SAMIRA 13
Samira Sizdahkani discovered her passion for Tahitian pearls nearly a decade ago while working as a stylist in Los Angeles. Born into the fashion business, Samira grew up in Washington, D.C., where she spent hours playing in the workroom of her mother's designer fashion and jewelry store. She credits her upbringing with honing her eye for design. Samira 13 is renowned for its edgy and inventive approach to pearls. Whether studding pearls with gemstones or pairing them with unlikely materials such as leather, skulls or fringe, Samira 13 has reimagined this classic gemstone, ushering it into the 21st century.
Slip on a slinky Samira 13 pearl bracelet to instantly elevate your look. They feel as silky and cool as they look.