Lalaounis
Hellenistic Fluted Hoop Earrings
Complimentary Home Try On
The graceful shape of ancient Greek columns inspires these classic hoop earrings. The surface of the softly brushed 18k gold is fluted to catch and hold light near your face.
"This is a very simple hoop in one way but then again it has this fluting that is inspired by the fluting on Greek columns on the Acropolis. It just makes it extra special." - Demetra Lalaounis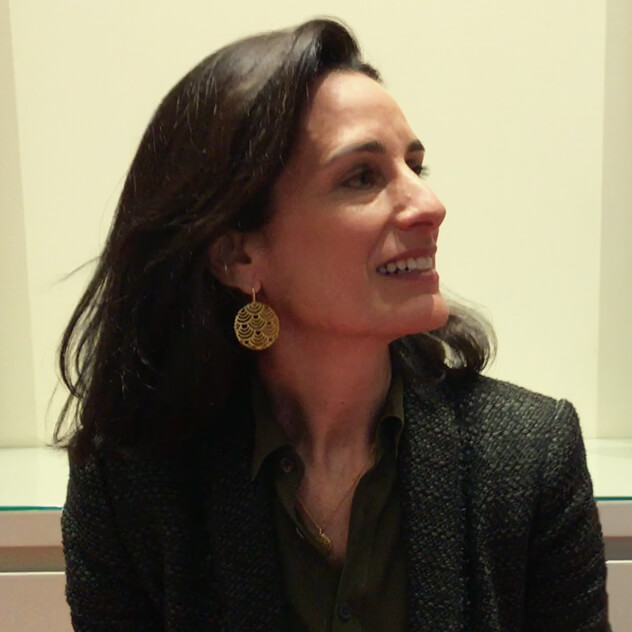 LALAOUNIS
Contemporary designs meet ancient inspiration in the rich yellow gold of Lalaounis. Founded by fourth-generation jeweler Ilias Lalaounis in the 1960s, the company revived ancient Greek goldsmithing techniques, creating modern jewelry inspired by the country's rich archeological heritage. Following in the footsteps of their father, today the four Lalaounis sisters – Aikaterini, Demetra, Maria and Ioanna – are transforming five generations of tradition into wearable jewelry for modern women. Worn by style icons from Jacqueline Kennedy Onassis and Elizabeth Taylor yesterday to Scarlett Johansson and Charlize Theron today, the company's designs are also exhibited in the Ilias Lalaounis Jewelry Museum in Athens.
We always love wearing hoops: they always make us feel a bit like a rock star even in the most boring business meeting. And we love the way the texture of these makes them glow. It takes a classic to a whole new level.