Judi Powers
Gold Impatiens Bangle
Complimentary Home Try On
The prolific blooms of impatiens inspired this floral bangle that adds a touch of eternal summer to your wrist. Dozens of dimensional petals catch the light from every angle, forming an abstract texture from a distance. Nine mocha diamonds catch the light like drops of nectar on the flowers. You'll love how it stacks with other bracelets in your collection. Handcrafted in Brooklyn from recycled 14k gold with nine recycled mocha diamonds. The bangle opening diameter is 2.5 inches.
"I love this bangle because it reminds me of summer, my childhood, and my mom."
– Judi Powers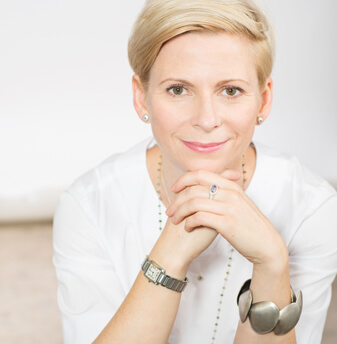 JUDI POWERS
Sculptural gold. Organic forms. Satiny surfaces. Every Judi Powers piece is shaped by her hands so its not surprising how much they call out for your touch, like a worry stone you reach for in your pocket. After a career in book publishing, Judi began again as a jeweler, starting at the bench as a metalsmith and then studying design. She obviously made the right decision: she was recently named a Rising Star at the jewelry industry's biggest tradeshow. All of her pieces are made with recycled metals and ethical gems. As you might expect from someone who loves books as much as she does, every piece tells a story in metals and gems.
The scooped shape of the petals of each blossom reflect so much light this bangle seems to glow. We love the combination of an organic shape and a stackable outline. It brings so much to your arm party!
YOU MAY ALSO LIKE