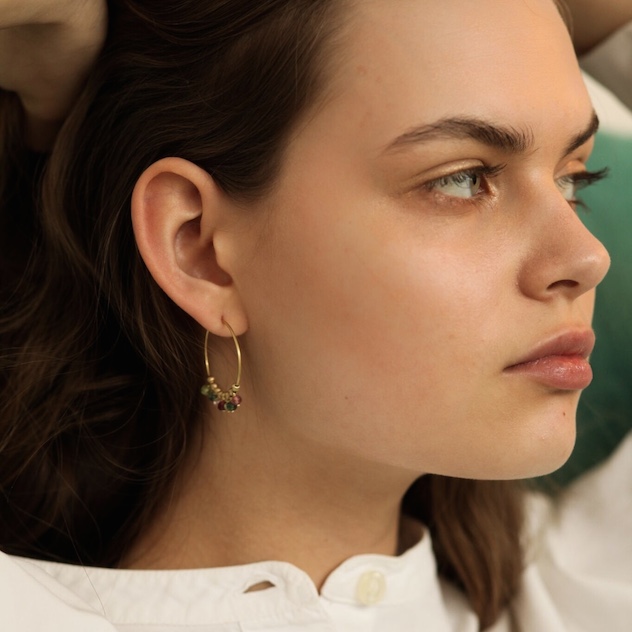 Fabienne Kriwin
Gold Bead and Tourmaline Perles Hoop Earrings
Complimentary Home Try On
Elegant, fun and sophisticated, the mixed tourmalines and 18K gold beads dangling from these hoops dance along your earlobes as you wear them. Handcrafted in Belgium. 18K brushed gold hoops. 1 inch diameter.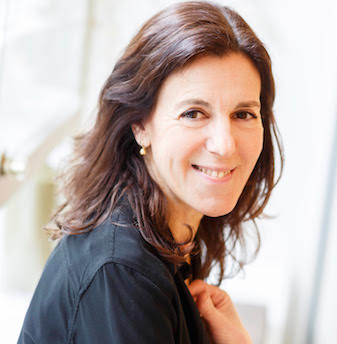 FABIENNE KRIWIN
Brussels born Fabienne Kriwin has always been immersed in art and the creative world. Her father was an art gallery owner and her mother was a lover of fine jewelry. She made attending exhibitions of antique jewelry part of her many travels while growing up. Fabienne was also the founder of Cesar & Rosalie, the highly respected Belgian fashion label, which she ran for 15 years. In 2006 she followed her passion for the magic of stones, the simplicity of brushed gold, and feminine and harmonious contrasts and she launched her eponymous jewelry line. Fabienne Kriwin has a gift for discerning elements that are classic and refined yet mixed with fresh contemporary insight. Her designs are elegant and feminine with an aesthetic sensibility, featuring one-of-a-kind gemstones and handcrafted pieces of the highest quality.
These hoop earrings add just the right amount of color - and sophistication - to be worn day or night.
YOU MAY ALSO LIKE