Meredith Kahn
Five Roses Crescent Ring
Complimentary Home Try On
Five rose cut diamonds in frames of rose gold arc across your finger. The curve means this ring stacks beautifully with solitaires and signets as well as straight bands. Made in New York City in 14k rose gold and diamonds. Size 6.
"I love the idea of creating different shapes among your ring stack."
– Meredith Kahn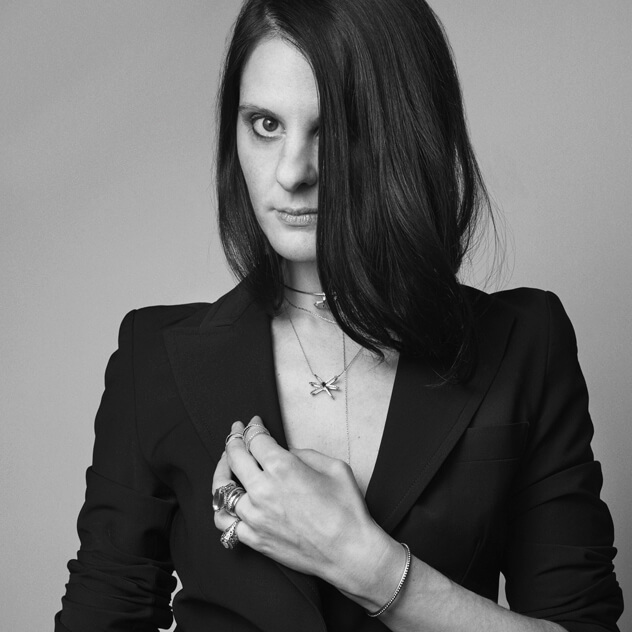 MEREDITH KAHN
Meredith Kahn draws delicate lines of diamonds to wrap around your hands, ears, wrists and neck as if they have always been there. After launching Made Her Think (an anagram of her name) over 10 years ago, Meredith has stepped out from behind her anagram to design her namesake collection. Every Meredith Kahn piece is designed with the idea that life is ever changing and always evolving. Her jewelry is made to become part of you, to layer and stack and hold on to forever. Every piece is manufactured with care in New York City.
This sweet little ring stacks really well with solitaires and signets and also looks great next to a straight band. We love the rose cut diamonds in rose gold.
YOU MAY ALSO LIKE