Diane Dorsey
Field of Clover Cuff
Complimentary Home Try On
ONE OF A KIND
This one-of-a-kind, ornate 18K yellow gold cuff features a field embedded with 45 hand-carved clovers embellished with three natural gray diamonds. Six of the clovers are four-leaf; the remainder have 3 leaves each. Inside measures 2 3/8" x 1 6/8".
"I spent about 40 hours carving this piece. The clovers all link together. I see stones as the final brushstroke in a painting." - DIane Dorsey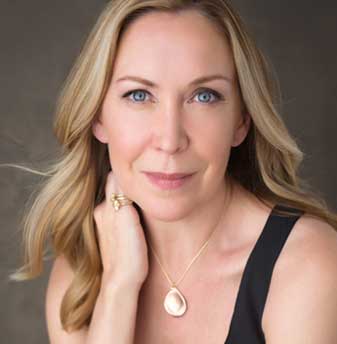 THE DESIGNER
A formally trained artist who holds degrees in architecture, painting and education, Diane Dorsey discovered her true passion for jewelry design after relocating from Ohio to Santa Fe, where she trained with master silversmiths and goldsmiths. Today, she lives with her jazz musician husband, in Los Olivos, California, where she hand-carves each of her nature-inspired designs.
Natural wonders abound in this delicate design. We love the sense of discovery that comes with searching for the four-leaf clovers. We love how Diane translates the feeling of discovering a four-leaf clover to jewelry. Searching for the four-leaf clovers is part of the fun.
YOU MAY ALSO LIKE