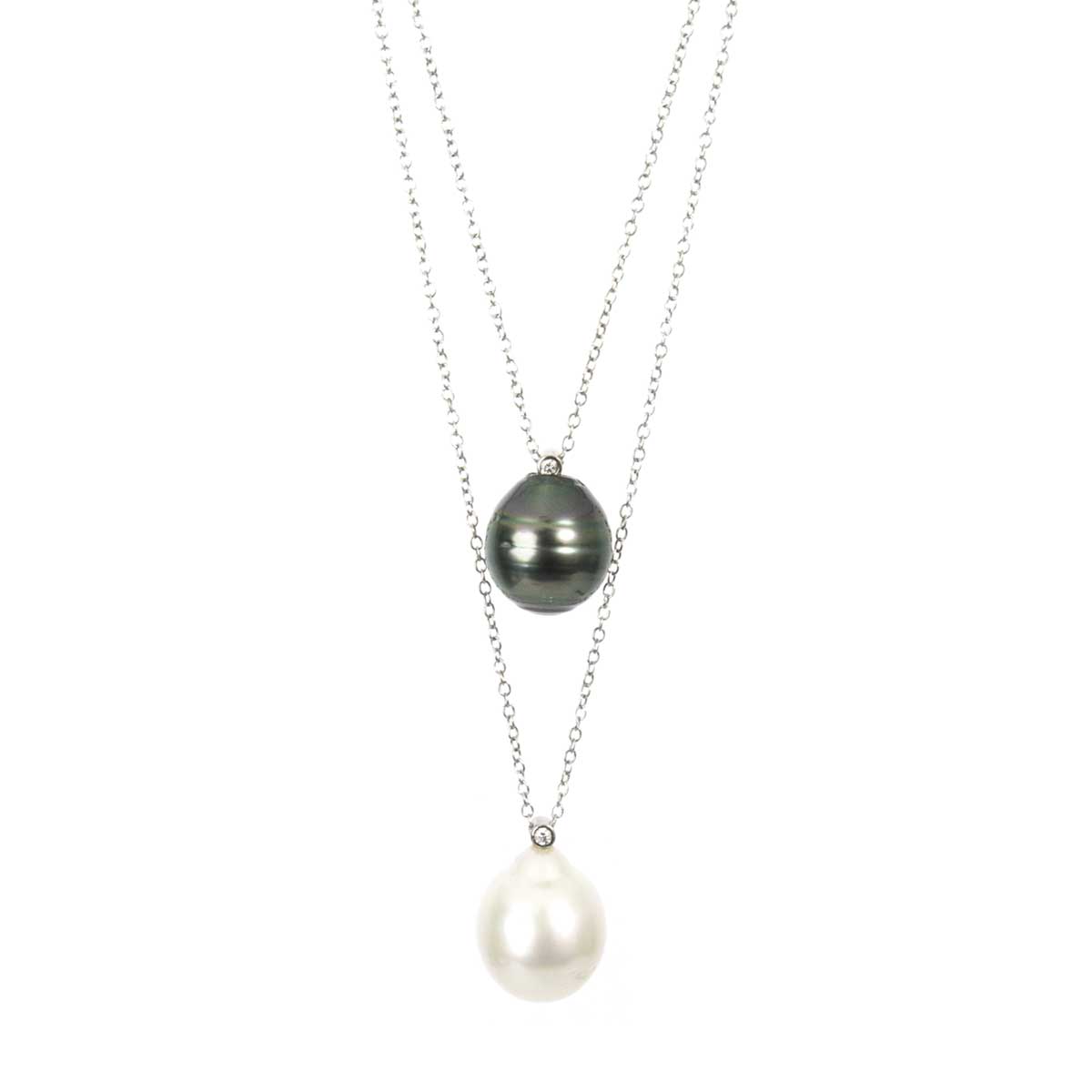 Samira 13
Double South Sea Pearl and Diamond Pendants
This piece is currently out of stock. Please click the "Notify Me" button and we will email you once the item becomes available.
South Sea pearls and a diamond bezel adorn each end of a continuous 18k gold white chain in this versatile pearl necklace. 0.3 tcw diamonds. 21.5 inches total length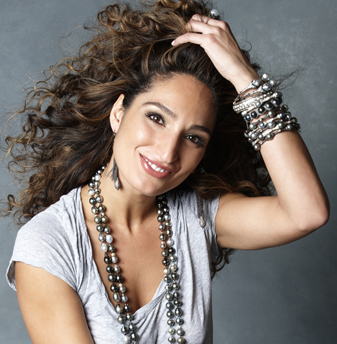 SAMIRA 13
Samira Sizdahkani discovered her passion for Tahitian pearls nearly a decade ago while working as a stylist in Los Angeles. Born into the fashion business, Samira grew up in Washington, D.C., where she spent hours playing in the workroom of her mother's designer fashion and jewelry store. She credits her upbringing with honing her eye for design. Samira 13 is renowned for its edgy and inventive approach to pearls. Whether studding pearls with gemstones or pairing them with unlikely materials such as leather, skulls or fringe, Samira 13 has reimagined this classic gemstone, ushering it into the 21st century.
The multiple ways this necklace can be worn will make it one of the most versatile pieces in your jewelry collection.