Samira13
Diamond Vine Stacking Ring
Complimentary Home Try On
This unique stackable ring is shaped like a wild vine for an earthy, nature-inspired look. Oxidized sterling silver adds an element of mystery and magic to the sparkling pave diamonds. Handcrafted in California. Size 6.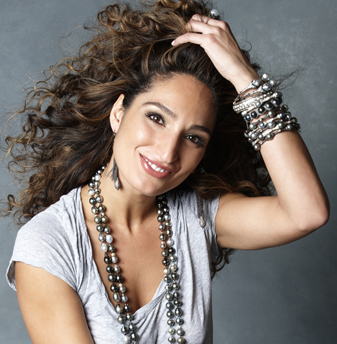 SAMIRA 13
Samira Sizdahkani discovered her passion for Tahitian pearls nearly a decade ago while working as a stylist in Los Angeles. Born into the fashion business, Samira grew up in Washington, D.C., where she spent hours playing in the workroom of her mother's designer fashion and jewelry store. She credits her upbringing with honing her eye for design. Samira 13 is renowned for its edgy and inventive approach to pearls. Whether studding pearls with gemstones or pairing them with unlikely materials such as leather, skulls or fringe, Samira 13 has reimagined this classic gemstone, ushering it into the 21st century.
We love the simplicity of this vine-like ring, which can be worn alone for a simple statement or stacked with other rings as an artful accessory.