Oli & Tess
Diamond Flower Long Threader Earrings
Complimentary Home Try On
These sophisticated and on trend threader earrings carry added mystique with the designer's signature diamond flowers perfectly spaced along an 14K gold chain. Handcrafted in California. 0.2 ctw diamonds. 3.5 inches long.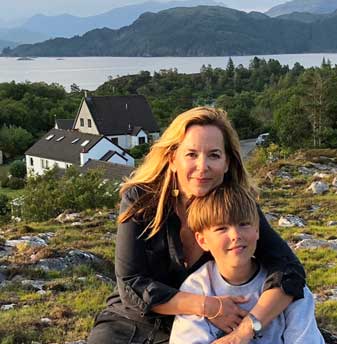 POLLY WHEATLEY
Polly Wheatley approaches jewelry design much the same way she did her successful fashion line - from a personal point of view. Her passion for opals was born when she received an opal ring as a gift from her now husband and she quickly fell in love with the power and depth of the stones themselves. After giving up a her career in fashion to move with her husband to Europe, she eventually moved back with her family to California where she began designing her line which bares the names of her son and daughter.
Oli & Tess designs bring a certain wearability and sensibility, both feminine and strong - created in 18K gold with bands that are slightly thicker than most, to ensure their timelessness. The designer's signature flower, created to represent unity, appears on many of her pieces and brings a delightfully feminine yet current aspect to her pieces.
We love the fresh look of these long threader earrings. The spaced diamonds add just the right amount of sparkle to go from day to night.