Diane Dorsey
Diamond Calyx Earrings
Complimentary Home Try On
Hand-carved and cast in 18K matte yellow gold, these delicate earrings are fashioned after a rose's calyx, the flower's protective and supportive element, with a single white diamond in the center of each. Handcrafted in California. 0.10 ctw diamonds. Calyx measures 5/8 inches.
"There's no part of a rose's life that isn't beautiful from when its petals start to curl and get brown to the calyx, which is all that remains when the petals are gone. I love its expressiveness." - Diane Dorsey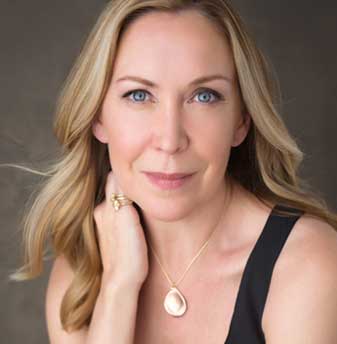 THE DESIGNER
A formally trained artist who holds degrees in architecture, painting and education, Diane Dorsey discovered her true passion for jewelry design after relocating from Ohio to Santa Fe, where she trained with master silversmiths and goldsmiths. Today, she lives with her jazz musician husband, in Los Olivos, California, where she hand-carves each of her nature-inspired designs.
Diane carves every millimeter of her pieces by hand. We love how she takes an overlooked feature of the rose and transforms it into a stunning work of art.
YOU MAY ALSO LIKE