Gurhan
Delicate Dew Multi-stone Necklace
Complimentary Home Try On
Briolette gemstones masquerade as charms in this truly charming necklace featuring labradorite, aquamarine and blue topaz. (9.36 tcw). 22K adjustable gold chain measures 16-18" with 18K lobster clasp. Handcrafted in Turkey.
"I've used briolettes from the very beginning of my design career. They are one of my favorite things." - Gurhan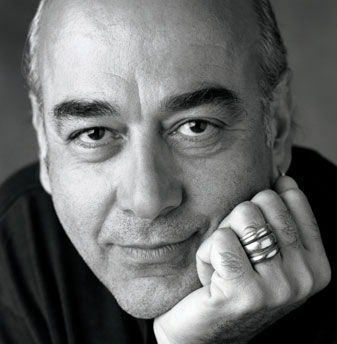 GURHAN
Master goldsmith Gurhan is one of the few designers in the world to craft jewelry from 24-karat gold, pioneering its re-introduction. In 1994, he discovered his calling when he touched his first sheet of pure gold. Mesmerized by the purity of the material, the Turkish designer committed himself to reviving the lost art of working with pure gold. Studying the work of ancient goldsmiths from the Anatolian and Byzantine empires, he refined their methods to develop his own signature technique. Nearly 25 years later, the Gurhan brand is renowned around the world for its distinctive creations, easily identifiable by their hammered high karat gold and rich lustrous hue. Craftsmen, personally trained by Gurhan in his Turkish workshop, forge the designs by hand. Gurhan also maintains a studio and boutique in New York City, where he resides.
We love the bohemian feel of this necklace, laden with blue-violet gemstone briolettes that twinkle with your every move.