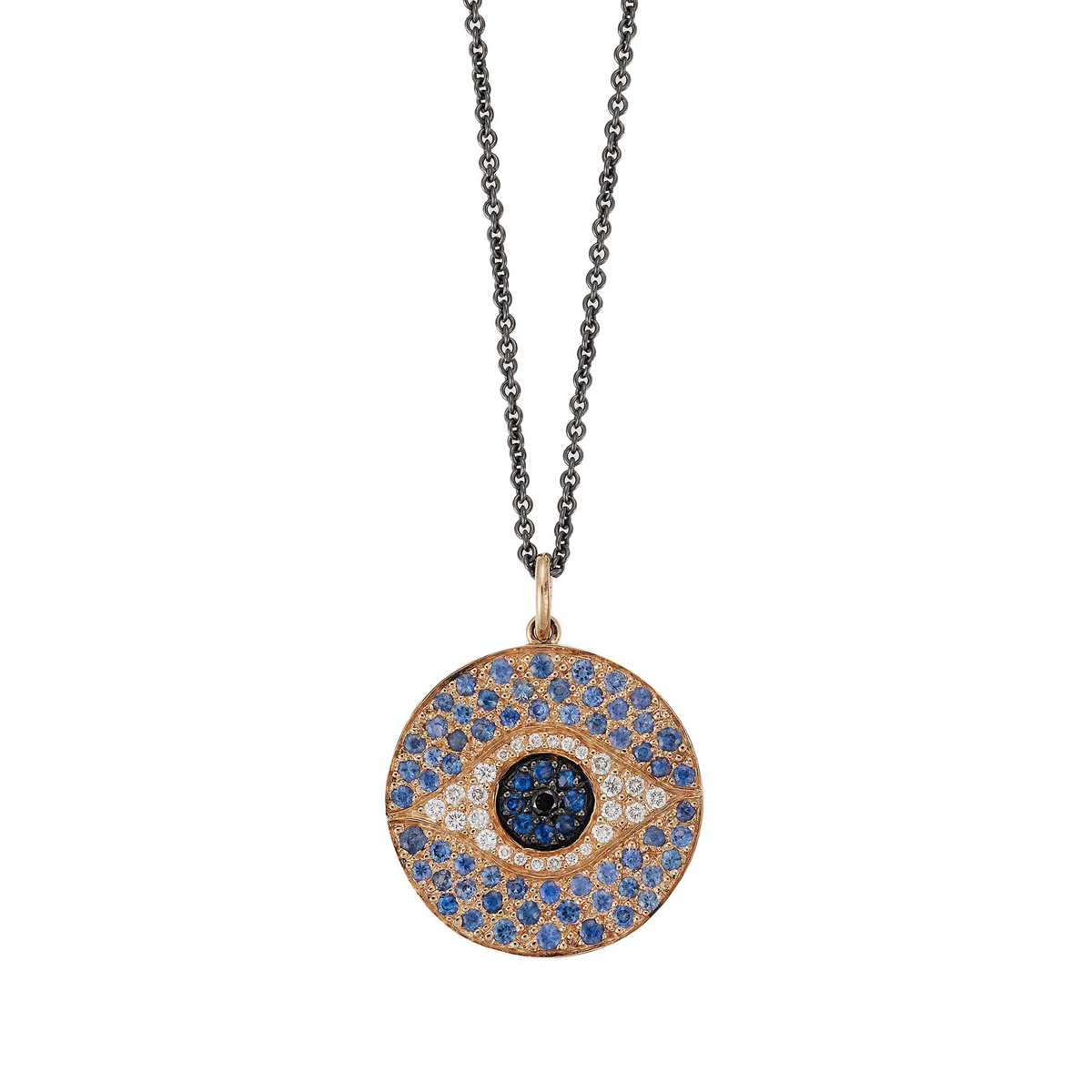 Ileana Makri
Dawn Pendant in Rose Gold
This piece is currently out of stock. Please click the "Notify Me" button and we will email you once the item becomes available.
See and be seen. A traditional symbol of protection, the evil eye is beautifully crafted in blue sapphires and diamonds, all set in 18k rose gold. Darkened gold prongs increase the drama of the beautiful colors of the gems. The 19.5 inch blackened steel chain is the perfect length for layering. The pendant is .90" in diameter. White diamonds 0.32ct., Blue sapphires 1.78ct., Black diamonds 0.07ct.
"Symbolism to me is a universal language, beyond borders, that most people understand. The evil eye is a symbol used by all the Mediterranean countries and it is a symbol for protection from evil forces. So when you wear an eye, this protects you from the energy that comes from another eye, it sends it back and cancels it out." – Ileana Makri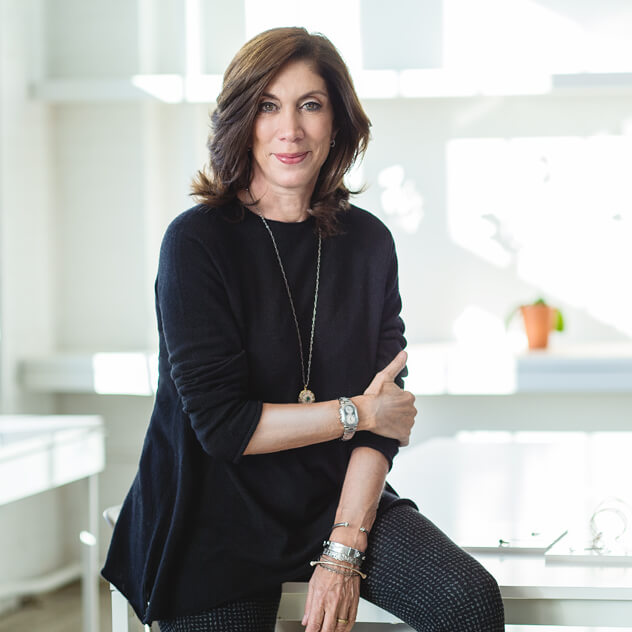 ILEANA MAKRI
On a summer night in the Greek islands, the skies are filled with millions of tiny stars. That sparkling display inspired Ileana Makri to design jewelry covered with the brilliance of tiny micropave diamonds. At home in Paris and New York as well as her native Athens, Ileana is a global nomad. Her sleek modern designs are often layered with meaning from the symbols and icons of many cultures, including evil eyes and snakes. A fashion favorite, her jewelry has graced the runway shows of London designer Marios Schwab and The Row by Mary-Kate and Ashley Olsen.
This pendant is a knockout in person. The gems are gorgeous and vividly colored. It's big and bold on a long chain so you can wear it like an amulet. The long chain lets you layer it over whatever you're wearing.