Linda Hoj
Constantine Grey Diamond Cross Necklace
Complimentary Home Try On
ONE OF A KIND
In the designer's signature old world made new styling, this stunning necklace features five grey rose-cut diamonds in a beautiful cross motif with slight granulation detail at each end. Handcrafted in 22K gold. 3.4 ctw grey rose-cut diamonds. 32 inch handwoven22K gold sailor's knot chain with S-hook clasp.
"The old world sparkle of these rose cut diamonds inspired this piece which is named after the Roman Emperor who looked up into the sun and saw a cross of light above it and the greek words "in this conquer"." — Linda Hoj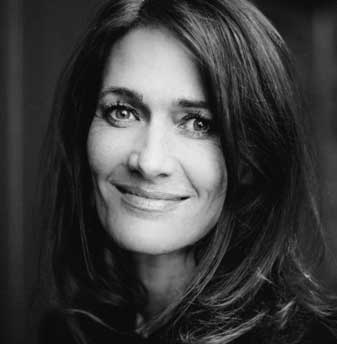 Linda has been designing for private clients most of her lifetime and only recently decided to formally launch her debut collection. She combines her training as an artist with her deep understanding of ancient jewelry making techniques to create one-of-a-kind, handmade, wearable art. Each piece as unique as the woman who wears it. Understated luxury and old-world sparkle comes through in her designs and chosen materials. Linda seeks out stones which are cut as they were centuries ago and prefers when the high karat gold she uses bears the hallmarks and glow of everyday wear. Her soulful collection exudes an organic elegance that is perfect for the modern woman.
This necklace with is so stunning with timeless grey diamonds and granulation detail. It is one to cherish and to pass down to future generations.